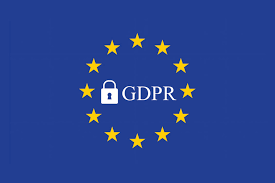 Install this patch to enable users to delete all the data relating their accounts by themselves to made your mooSocial based community to comply with European Union's set of regulations "General Data Protection Regulation" (GDPR).
Please go to Client Area to download file then update your site accordingly
+ "Patch for 3.0.0 – GDPR – delete account rule.zip" for mooSocial 3.0.0 version
+ "Patch for 3.0.1 – GDPR – delete account rule.zip" for mooSocial 3.0.1 version
If you're using lower moosocial version, please contact us we will help you update.
+ Mobile Apps: this update only works with mobi app 1.2, it's not available on 1.1 and below versions
+ DO NOT upgrade your live site until you have a full backup of your site's files and have successfully performed a test upgrade on your development (test) site first.
Depends on your location so you may need to seek legal advice to make your site fully compatible with GDPR. Below are some general tips from mooSocial:
+ Download and install "Download a copy of data" plugin here
+ Enable option that allows your members can delete all the data relating their accounts by themselves by installing the "GDPR Compatible patch" we're announcing here.
+ Enable cookies warning message in admincp (Admin admin -> System settings -> Features tab -> Enable Cookies
+ Update your Privacy Policy to comply with GDPR requirements
We hope this patch and tips are helpful. If you have questions, please feel free to post at moo-community.
Regards,
mooSocial Team