A guide on what contest settings do and how to use them.
1. Go to Admin Control Panel.
2. At Plugins Manager sidebar >> click on Contests.
3. Click on Settings tab.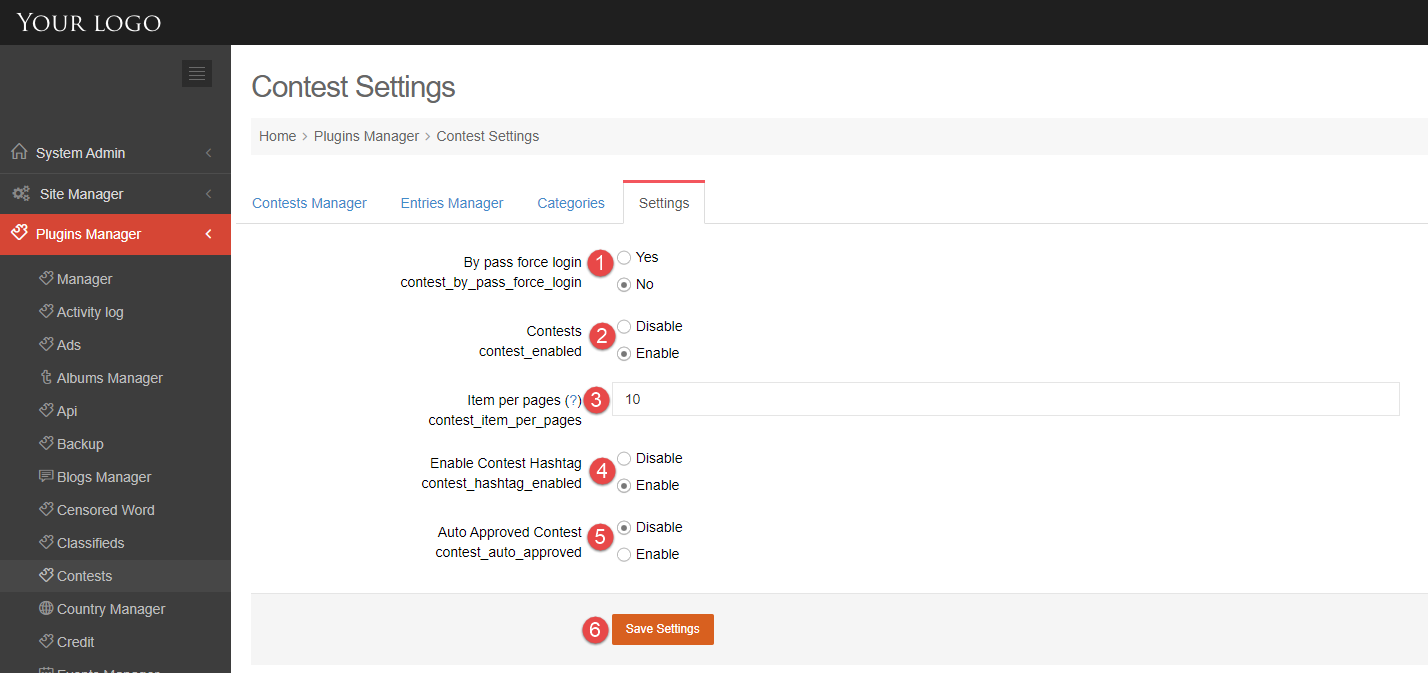 1. Enable or disable by pass force login.
2. Enable or disable Contest plugin.
3. Enter the number of item per page.
4. Enable or dis able Contest hashtag.
5. Enable or disable Auto approved contest.
6. Save settings.