This article will demonstrate to you how to integrate Gifts plugin with Credits system before site members send the fee gifts to their friends.
Access to Admin Dashboard => Plugin Manager => Gift => Credits Integration tab.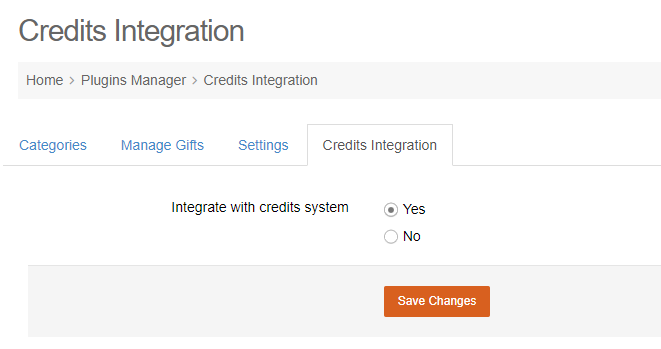 Tick on Yes option and then click the Save changes button.
If tick on No option, site members will see the warning message when they send the fee gifts.