Gifts plugin allow user sending the gifts with many types (Photo, Audio, and Video). This article will guide to you how to active the video gift sending feature on your site.
Access to Admin Dashboard => Plugin Manager => Gift => Settings tab.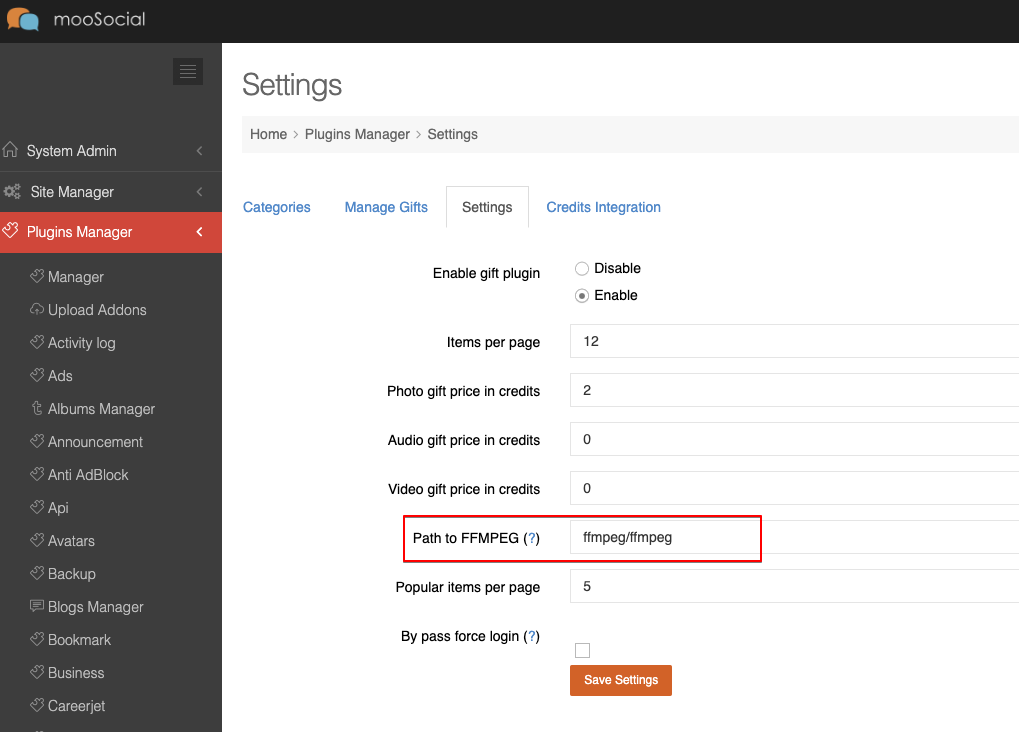 Enter the path to your FFMPEG installation fully.
The video gift option will be visible at the gift creation page.