To guide on what Reaction settings do and how to use them, please follow the article below.
Access to Admin Dashboard => Plugin Manager =>  Reaction.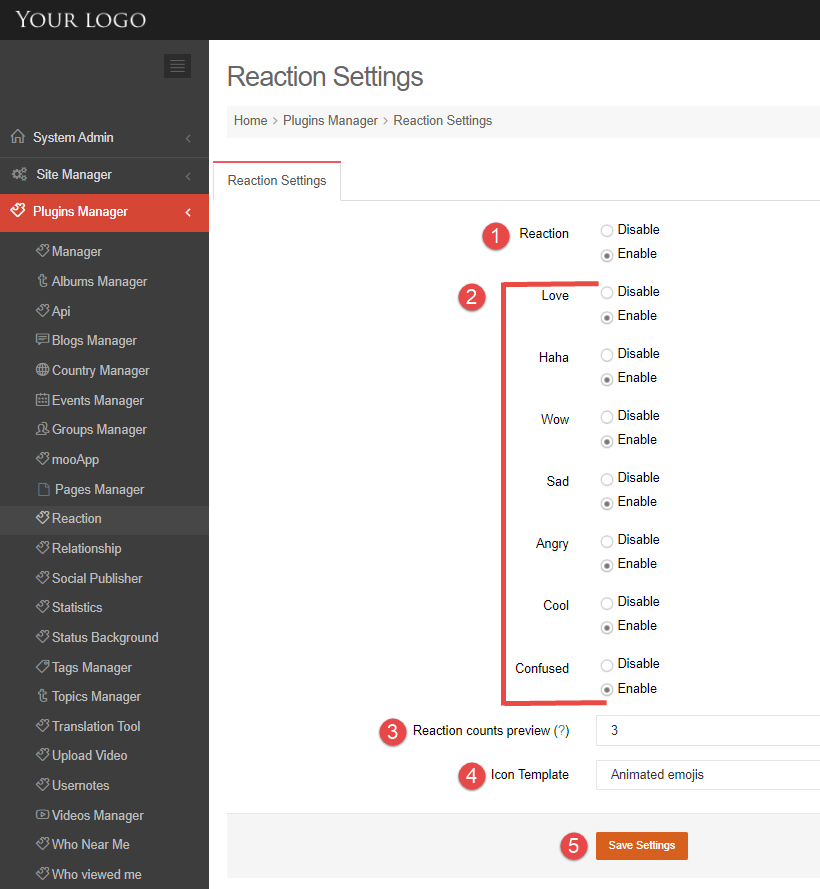 1. Enable or Disable Reaction plugin
2. Enable or Disable any reaction:
Love: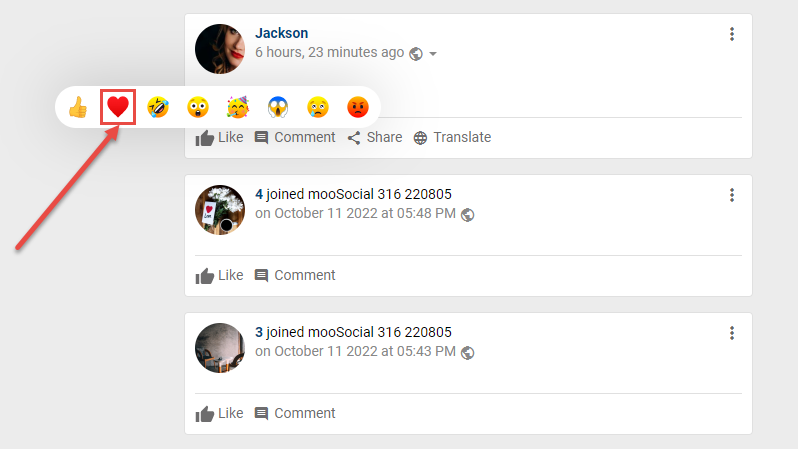 Haha: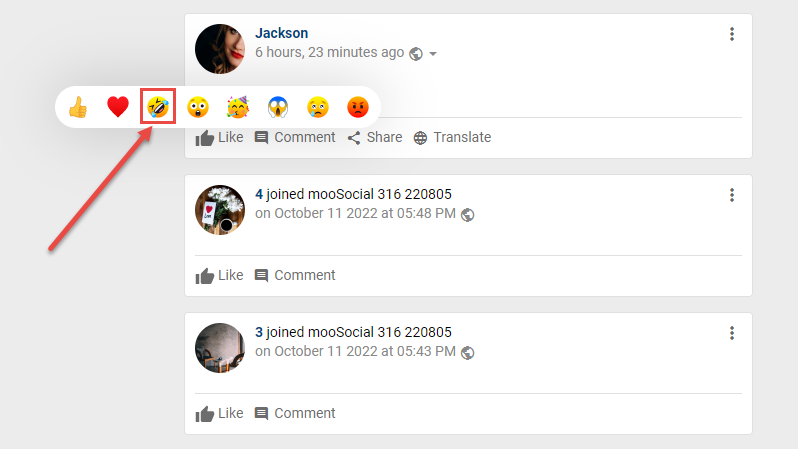 Wow: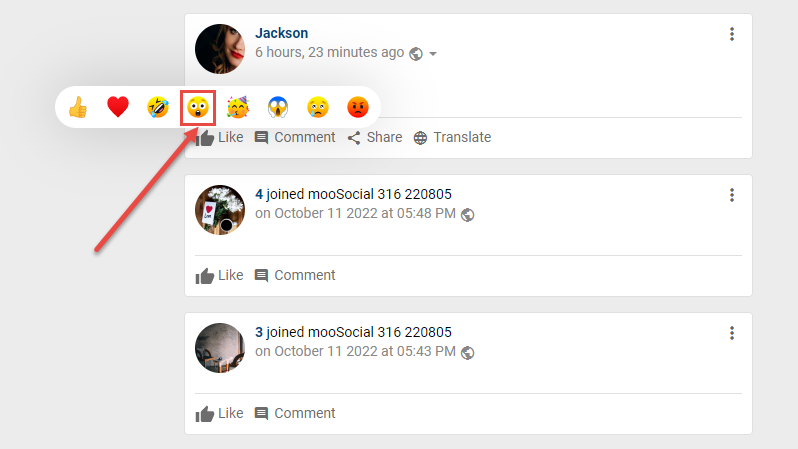 Sad: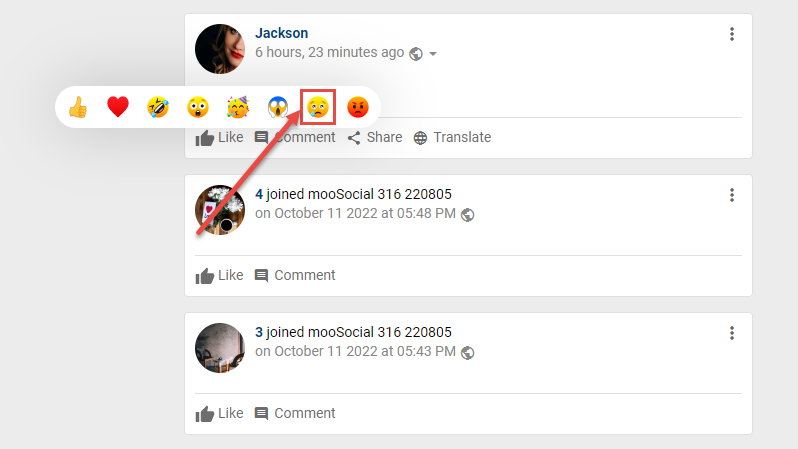 Angry: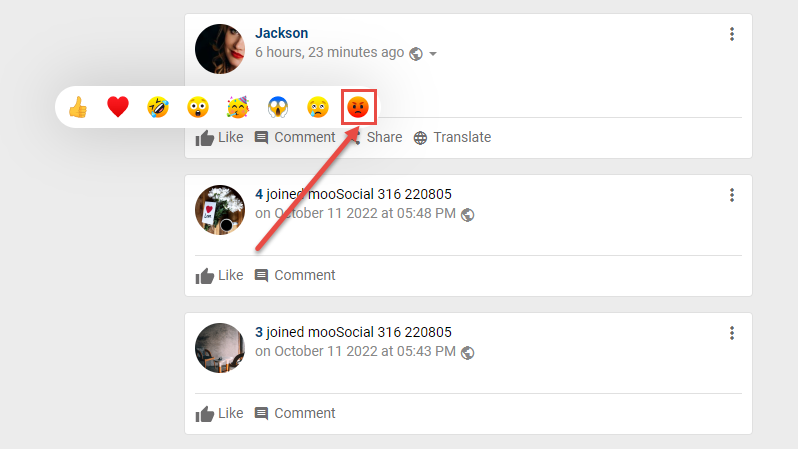 Cool: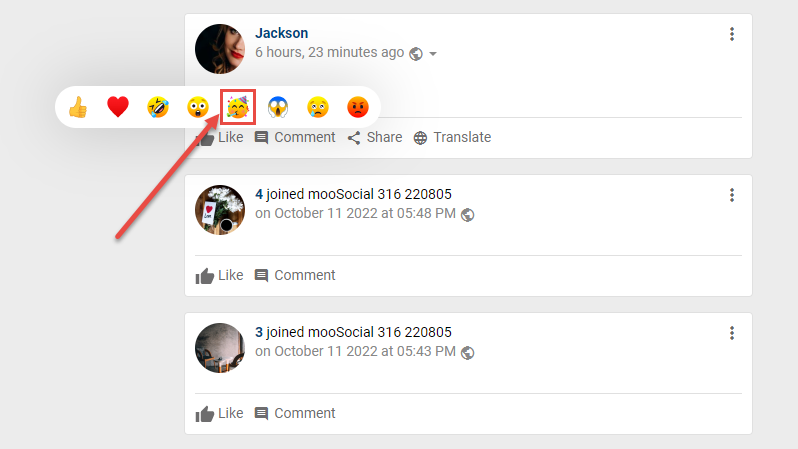 Confused: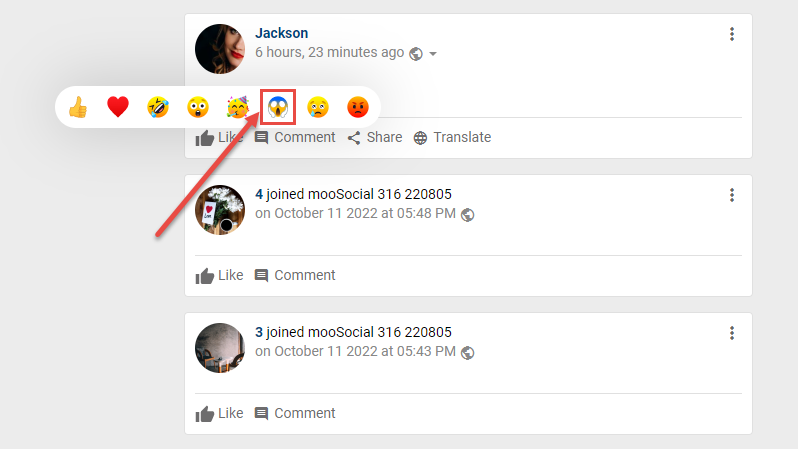 3. Reaction counts preview: maximum number of reactions displayed.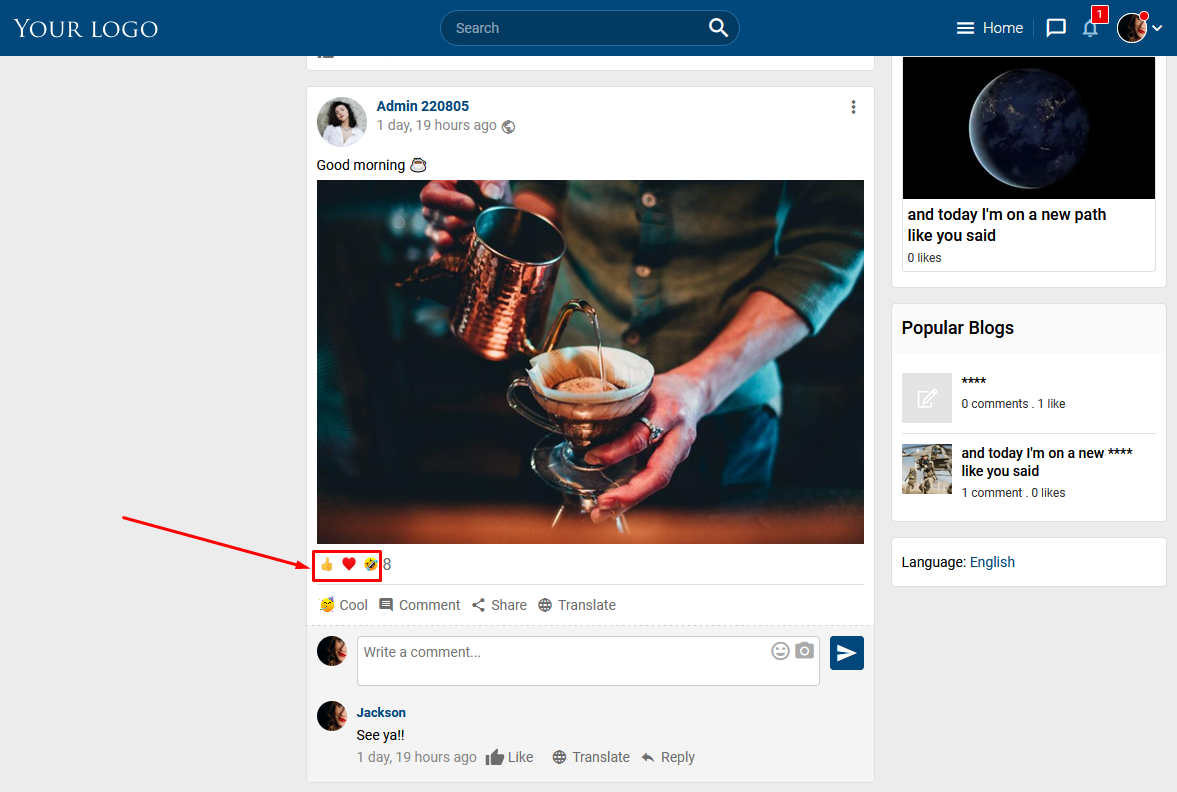 4. Icon template: select the template to use (Animated emojis or Static emojis).
5. Save settings button.