Protect your site today from profanity, explicit or inappropriate content, and abusive terms with our easy-to-use plugin.
Censored Words Plugin also has a built-in feature which actively scans your ENTIRE site (all comments, replies and posts), flagging specific words that are implicit in the content policy and censoring them with predefined characters. With easy-to-use configuration options, you'll be up and running protecting your site in no time.
Follow this guide to know how to use Censored Words plugin.
Access to Admin Dashboard => Plugin Manager => Censored Words
1. Censored Word Enable: tick on to enable the plugin
2. Enable for under: enter age limit will apply the censored word
3. Email Recipient(s) User Name: enter usernames will receive a list of items with censored words via email
4. Not registered user, enter email: enter email to receive a list of items with censored words (separated by commas)
5. Default Word Replacement: enter a default word to replace the inappropriate words
6. Censor Words List: list of words to be censored (separated by a new line)
7. Save Settings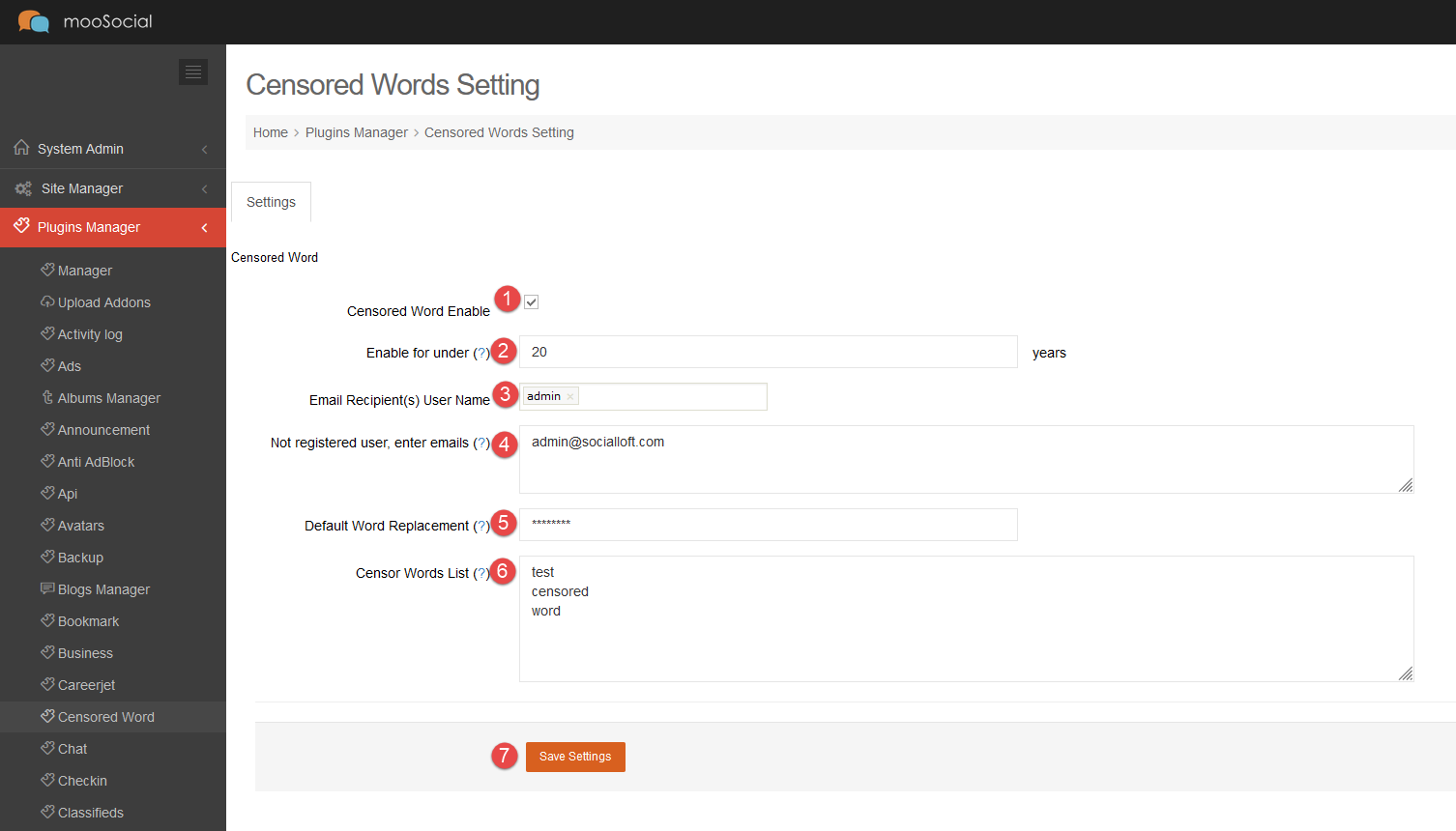 The censored word will be shown like this: