Classified plugin allows members to post listings by purchasing Classified Packages. Following the steps below to know how to post a new listing.
Go to Classified => Click on the Post New Listing field or Post New Listing button.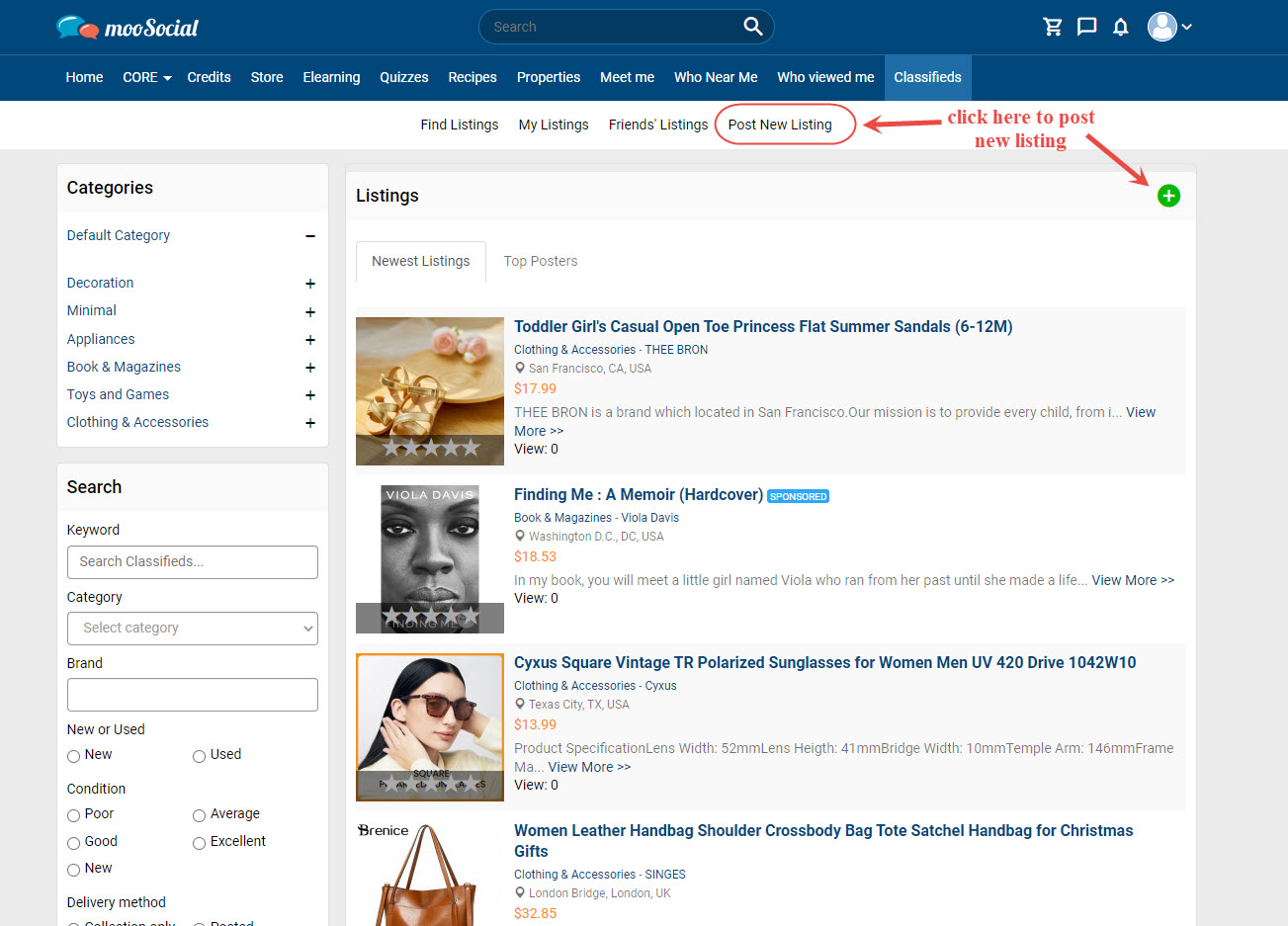 Choose the package for the listing.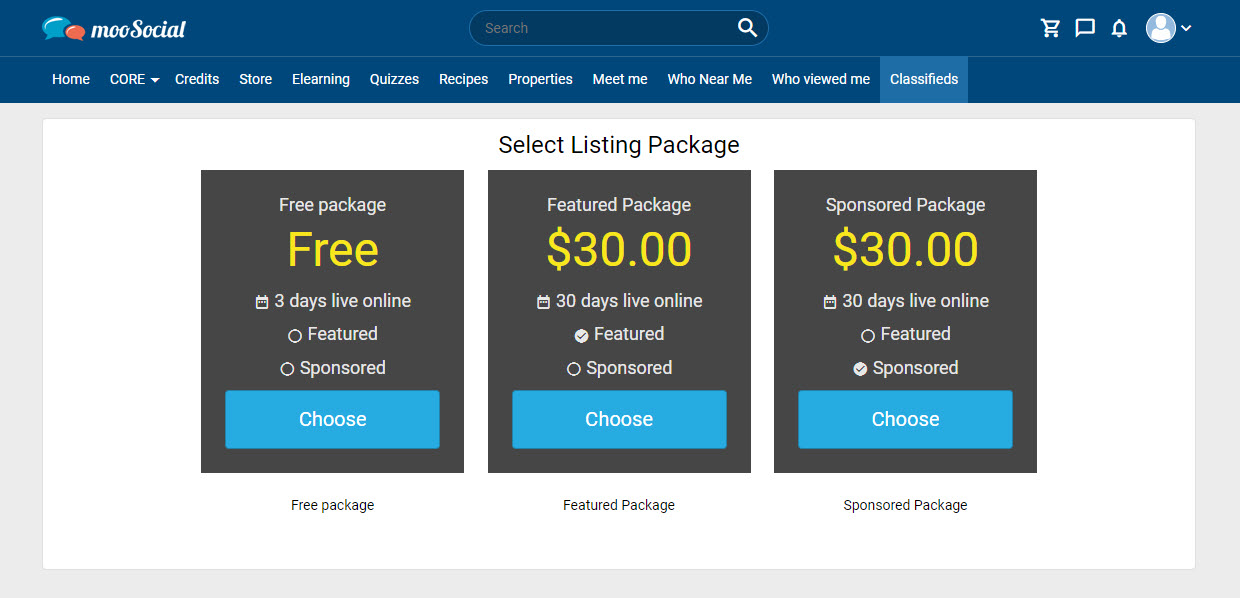 Go to the Post a new listing page.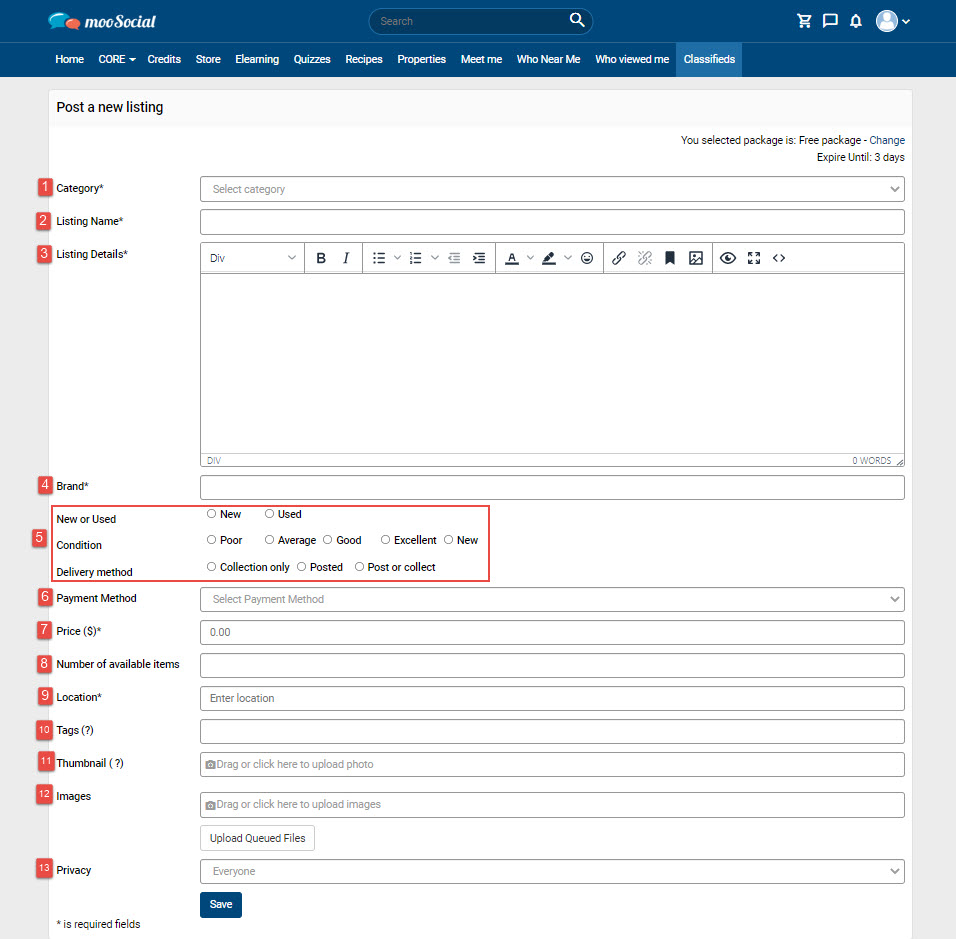 Fill in the blank fields:
      [1] Select category.
      [2] Enter the listing name.
      [3] Enter the listing details.
      [4] Enter the brand.
      [5] Describe the condition of the item.
      [6] Select payment method.
      [7] Enter the price.
      [8] Enter the number of available items.
      [9] Enter location.
      [10] Enter hashtags.
      [11] Upload the thumbnail.
      [12] Upload images.
      [13] Choose the privacy for the post. 
=> Click the Save button. The listing has been posted successfully.