Follow the steps below to know how to rate and review a listing.
Step 1: Go to the listing detail page for the item.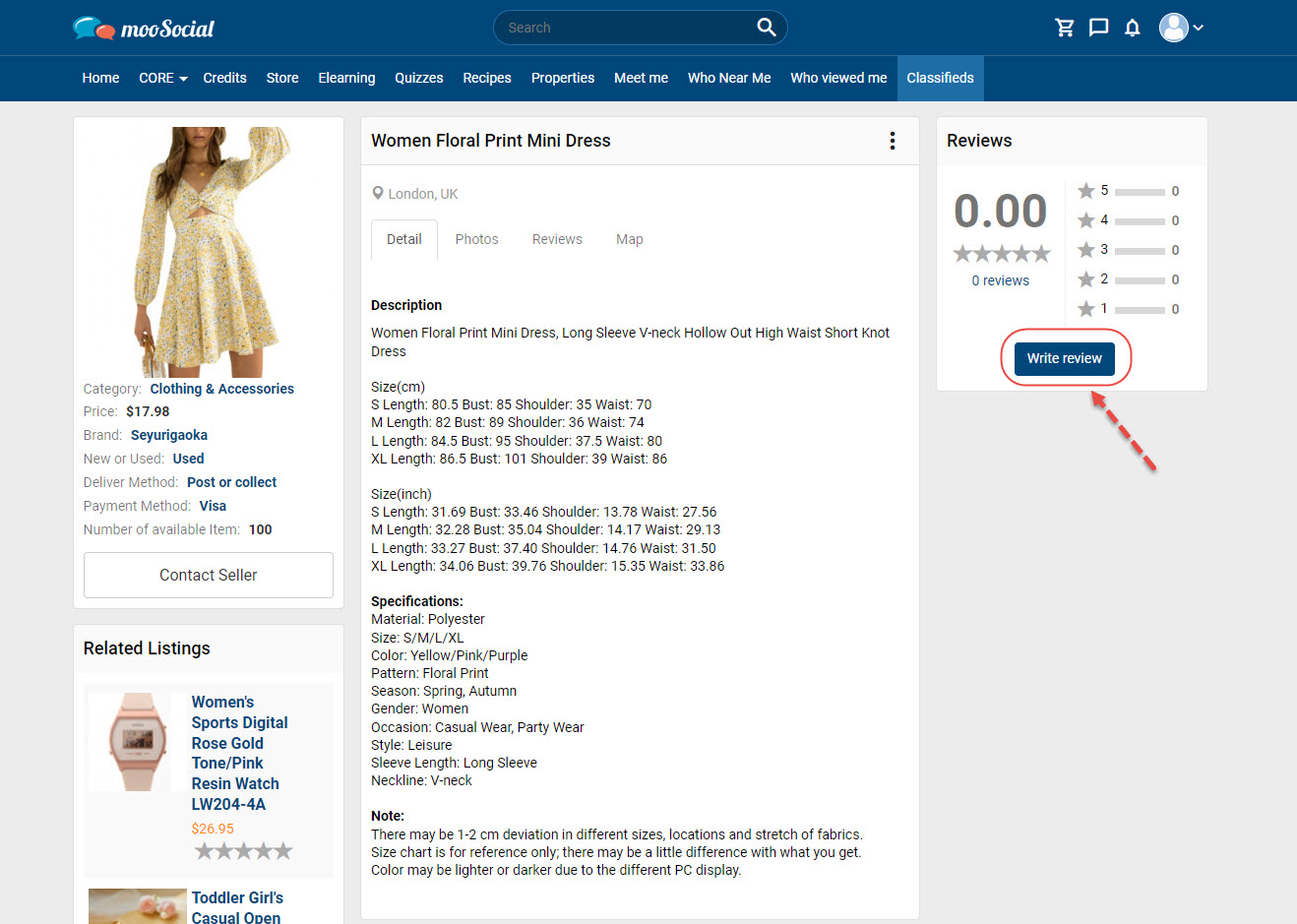 Step 2: Click on Write review button in the Reviews section => show pop-up.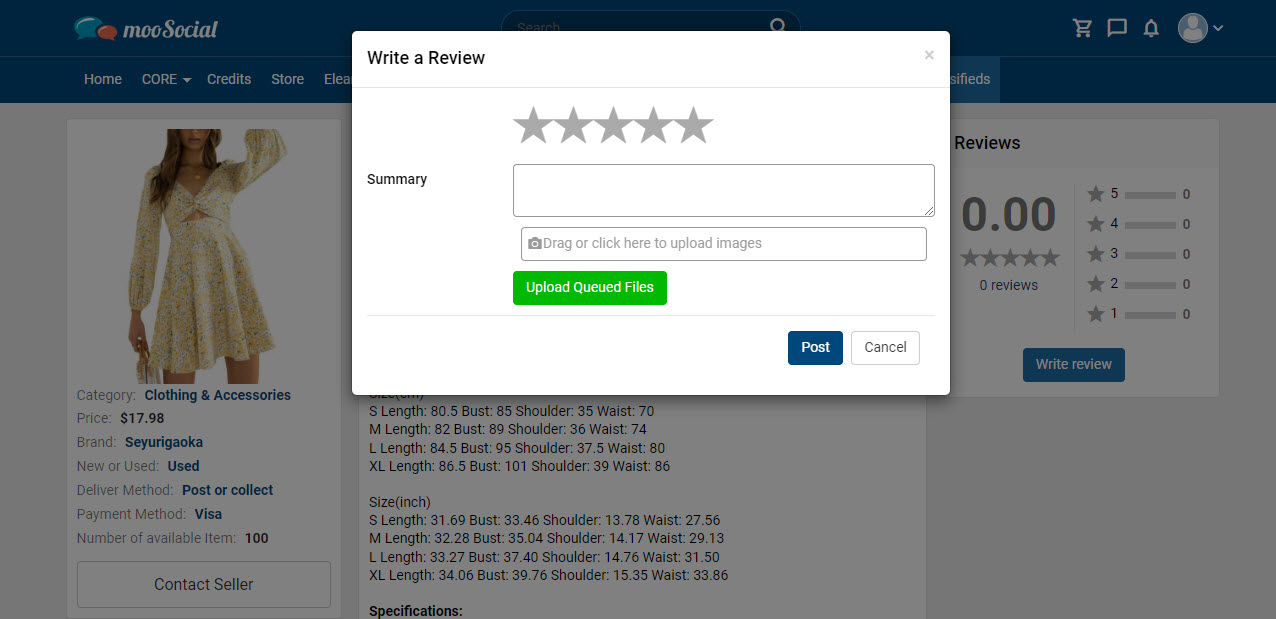 Step 3:  Select a Star Rating + Add content and photos.
=> Click on Post button to submit a review.
You can see your review on the Reviews tab.