With Forum plugin, users can create topics or contribute to the discussion by sharing comments on the topic. In this tutorial will show you how to post a new forum topic.
Go to Forum detail page, click on Create New Topic button.

At the Create New Topic page.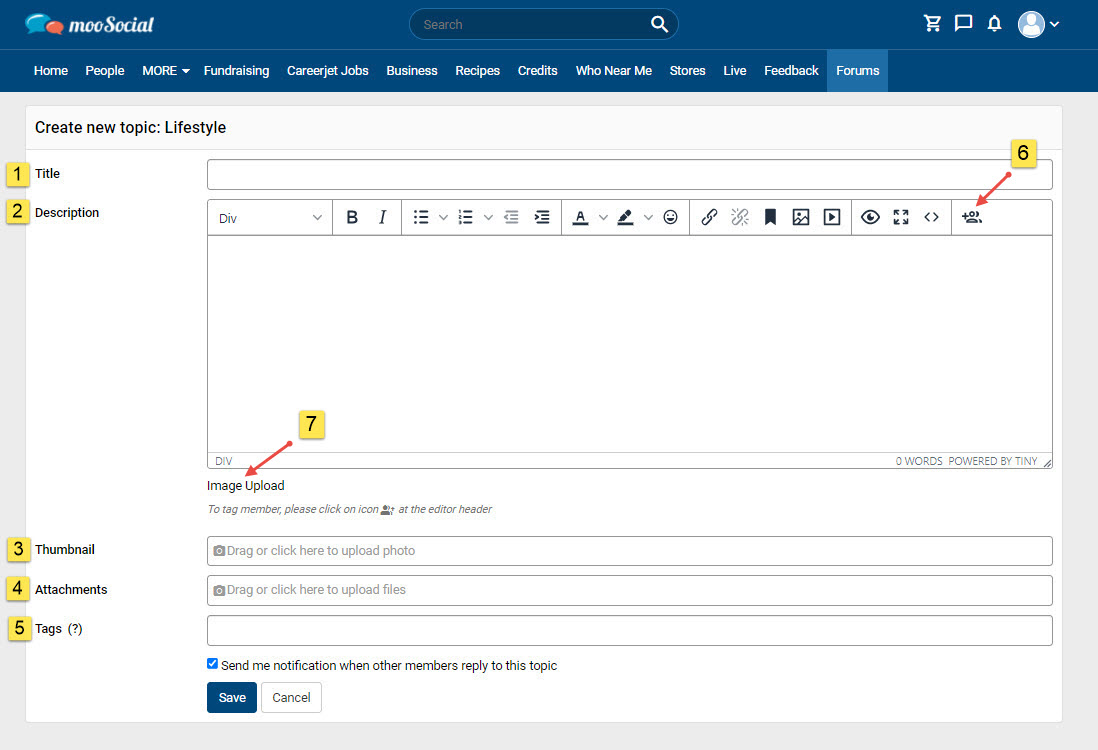 Input data to these fields:
         [1] Title
         [2] Description
         [3] Thumbnail (optional)
         [4] Attachments (optional)
         [5] Tags (optional)
         [6] Tag members
         [7] Upload images
=> Click on Save button
The forum topic has been posted successfully.