This tutorial will show you how to post answers to questions.
Go to the Question detail page for which you want to post an answer.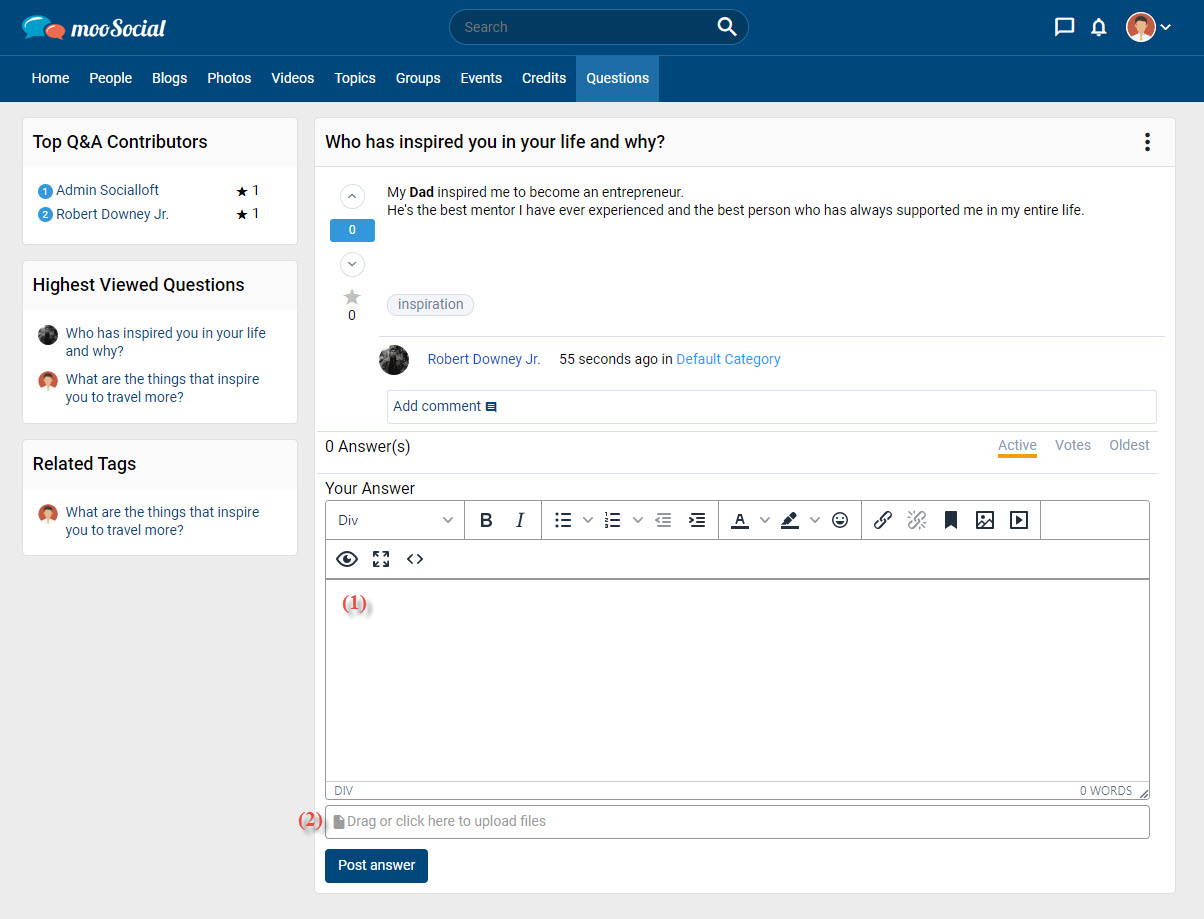 (1) Enter your answer in the answer box.
              (2) Click here to upload attachment files (photos, documents,..)
=> Click the Post answer button. Your answer has been posted successfully.