In this post we will explore how to save your searches and find your saved searches with Who Near Me plugin.
1. When you enter data to find the nearest members in the search bar. Tick the Save this search box to add the search data to your Saved Searches list.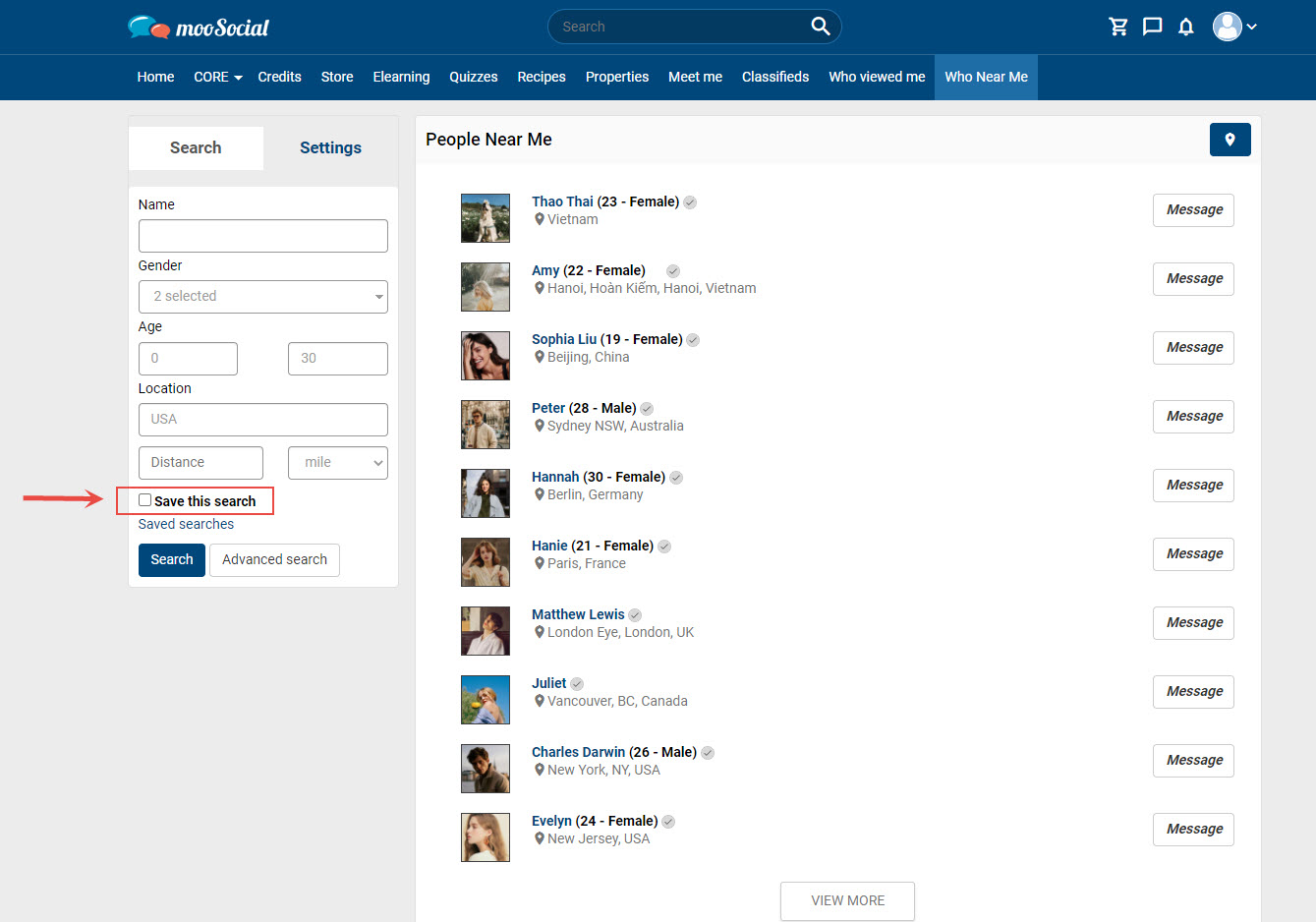 Enter Search name => Click the .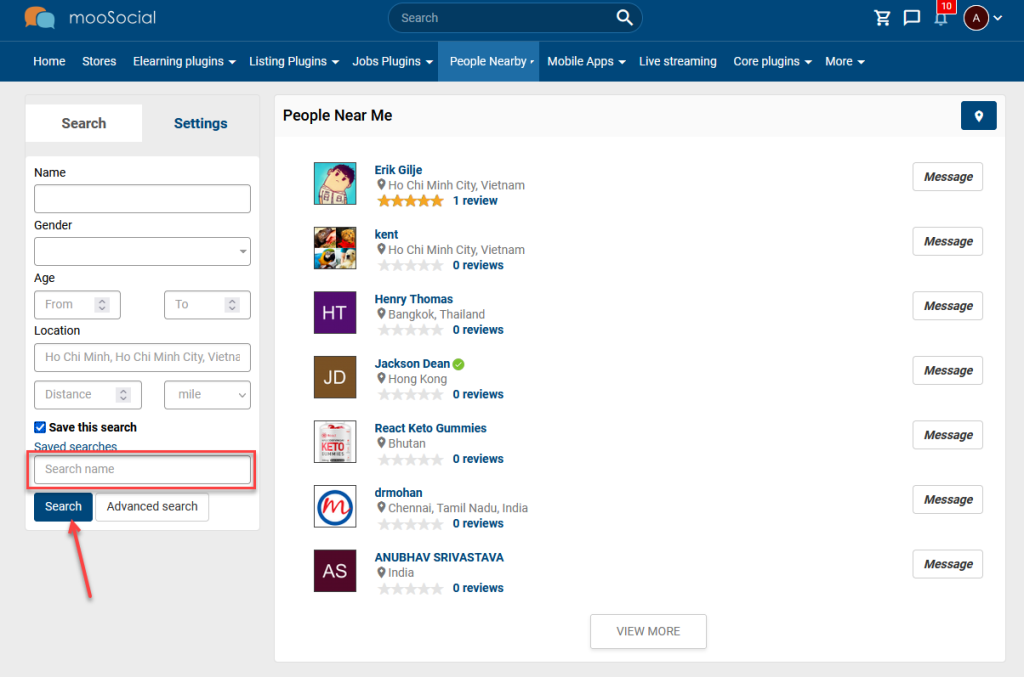 Your new saved search will now appear in the My Saved Searches area.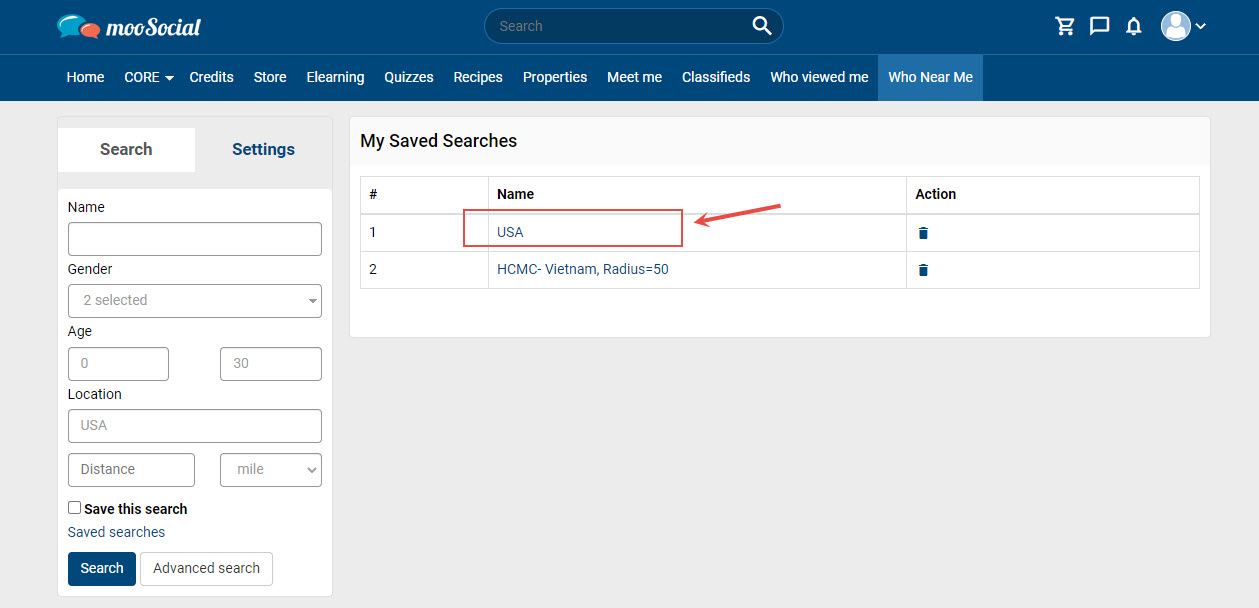 2. Can delete the saved search if they are unnecessary.
Go to the Saved searches page: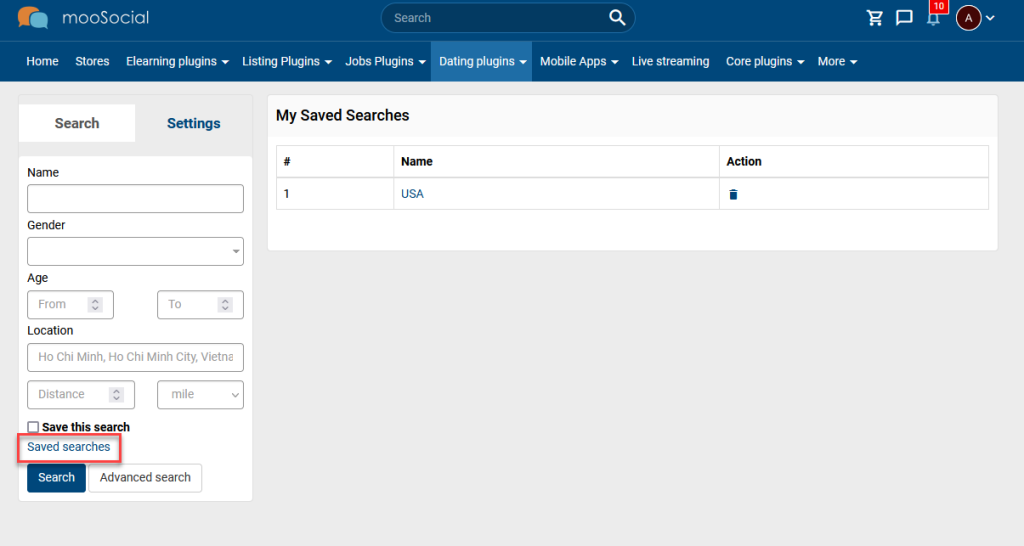 And then, choose the item which you want and click the Delete icon => Show the popup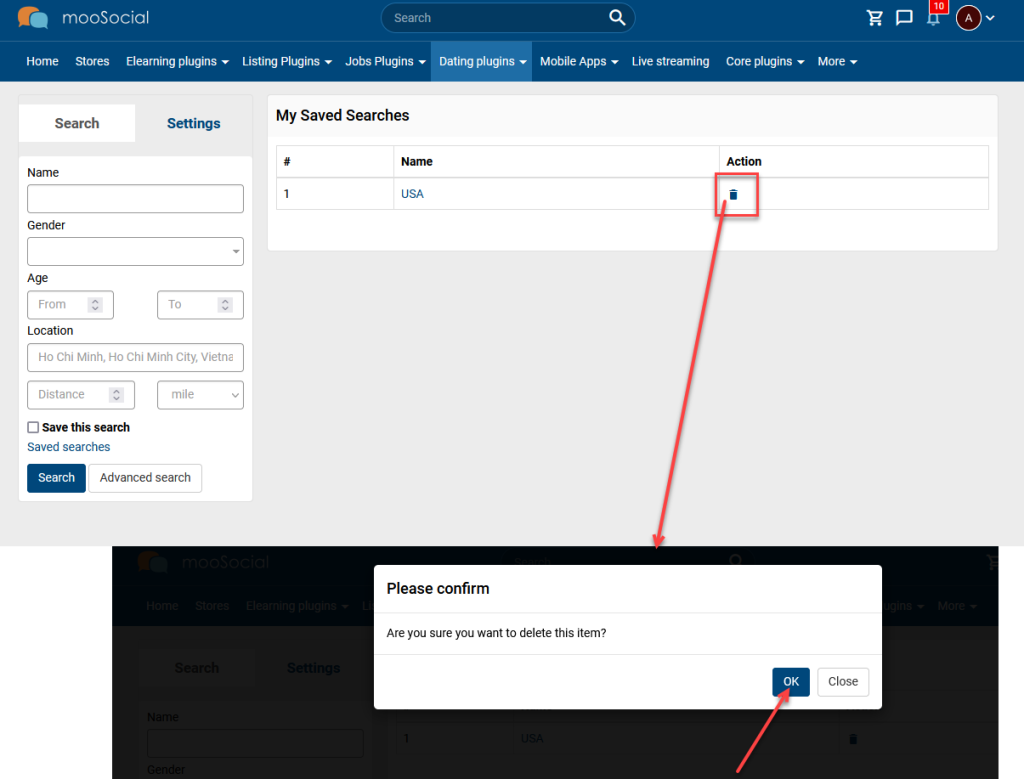 Click the OK button to confirm deletion.