Video Upload plugin allows members to upload video files directly from computer/mobile device. All uploaded video files will be converted to MP4 format to improve performance for fast loading and playing. This article will show you how to upload videos by using the Video Upload plugin.
There are some ways to upload video on mooSocial: 
1/ What's new box
When the Video Upload plugin has been installed on the site, members will see an upload video icon in the What's New box.
Step 1: Click the Upload Video icon and select the video you want to upload.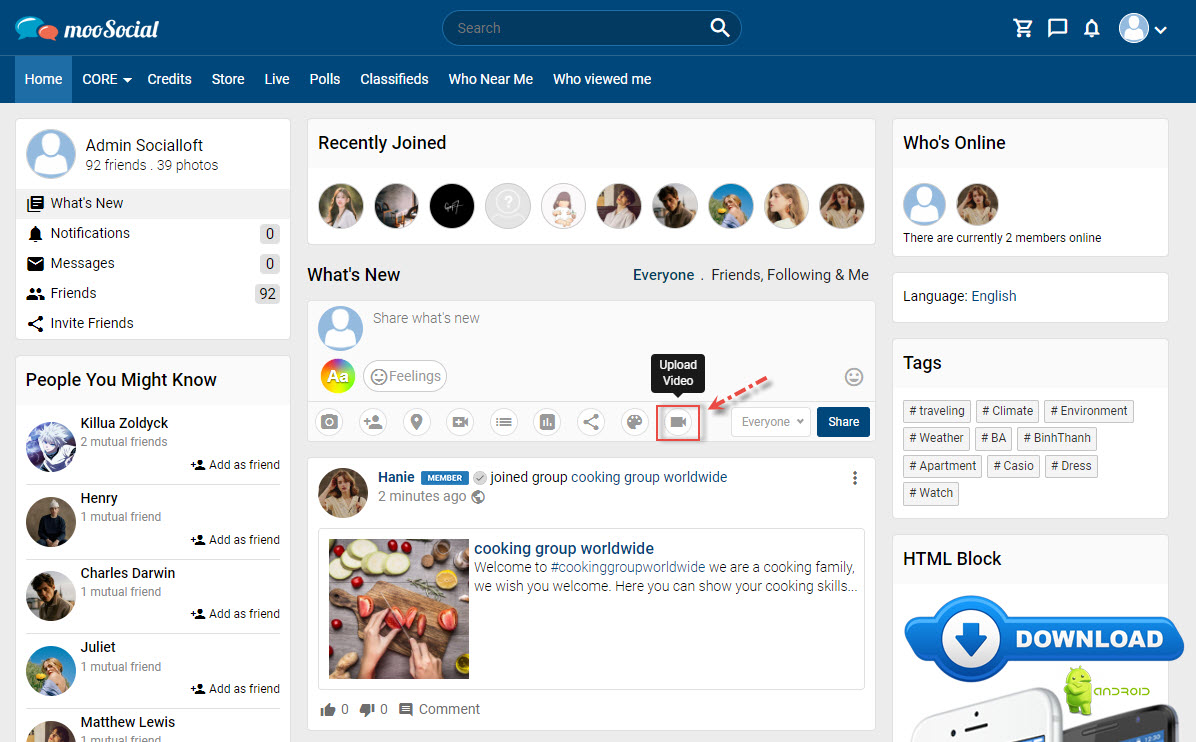 Step 2: Fill in all the required details such as Title, Category, and Description.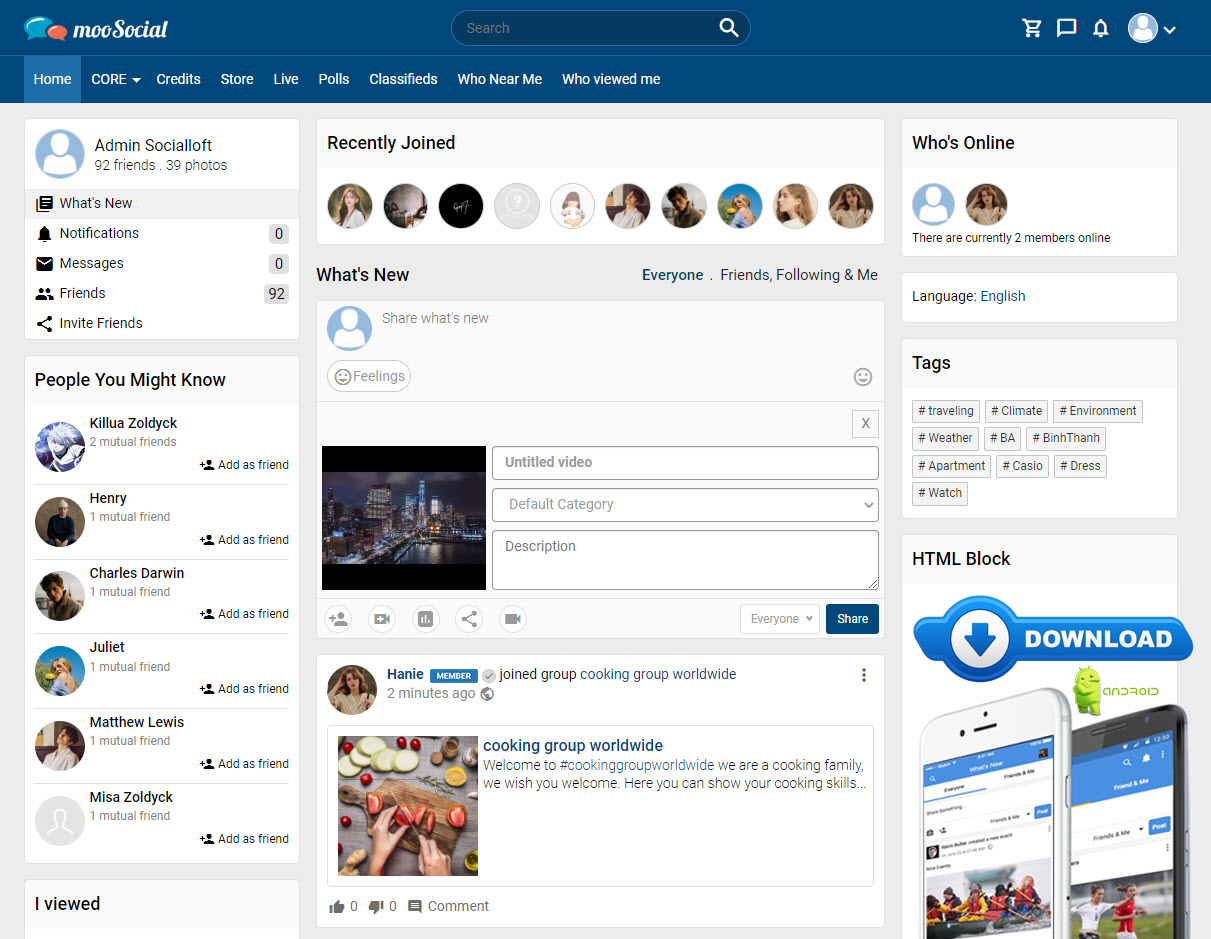 Step 3: Click the Share button. Your video has been uploaded.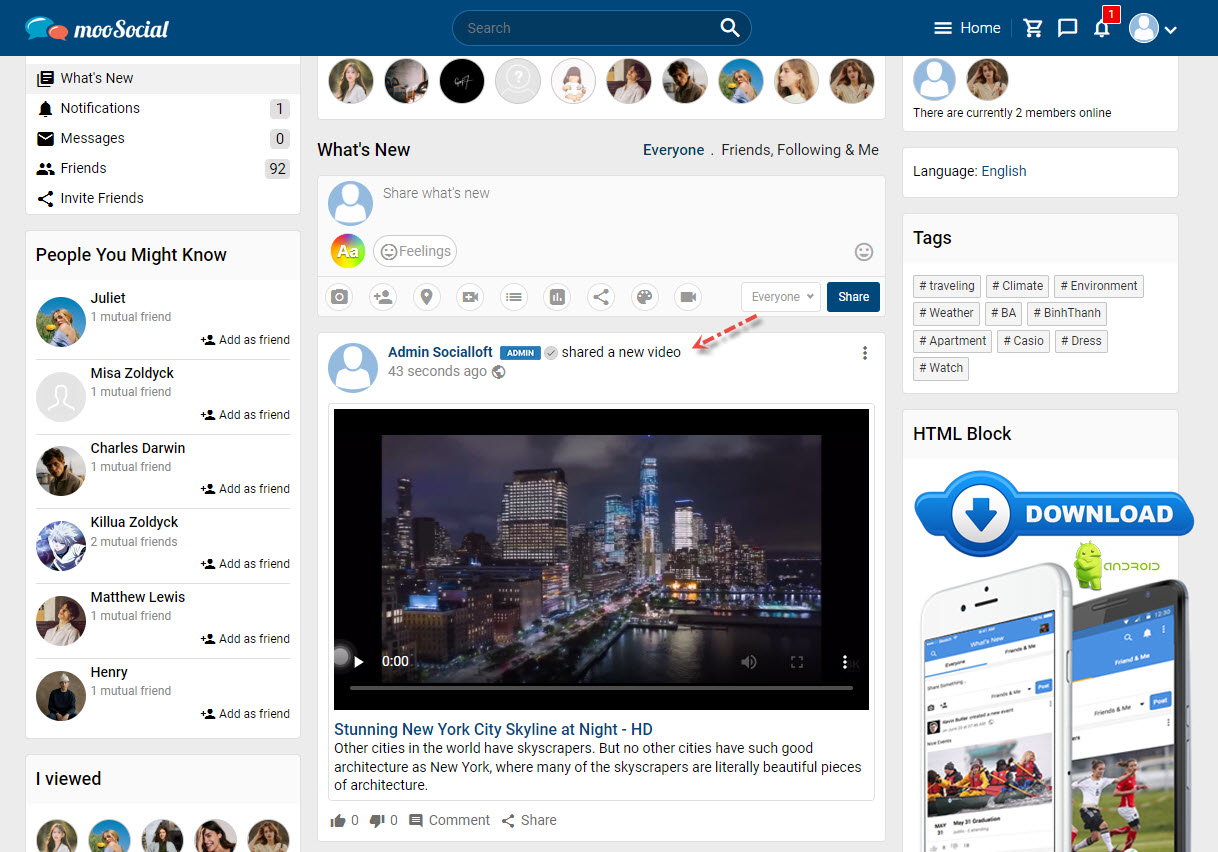 2/ Go to Videos plugin

Click the Upload Video icon => show pop-up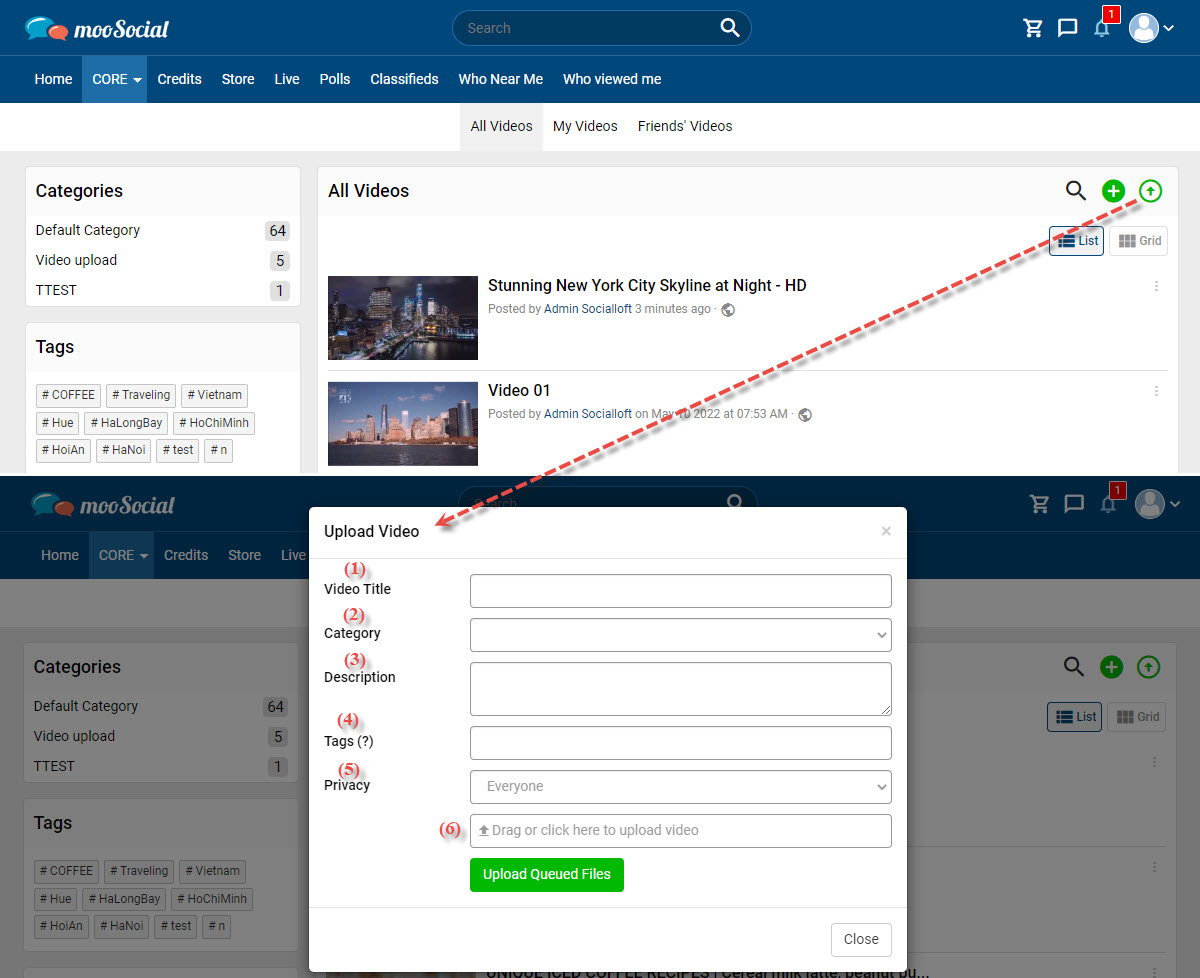 Fill in the blank fields:
         (1) Enter the video title.
         (2) Select category.
         (3) Enter the description (optional field).

         (4) Enter hashtags (optional field).

         (5) Choose the privacy for the video: Everyone, Friends Only, Only Me.

         (6) Click here to upload video => And then, click on Upload Queued Files button. 
=> Click the Save Video button.
Maybe take a short time before the uploaded video is public to everyone.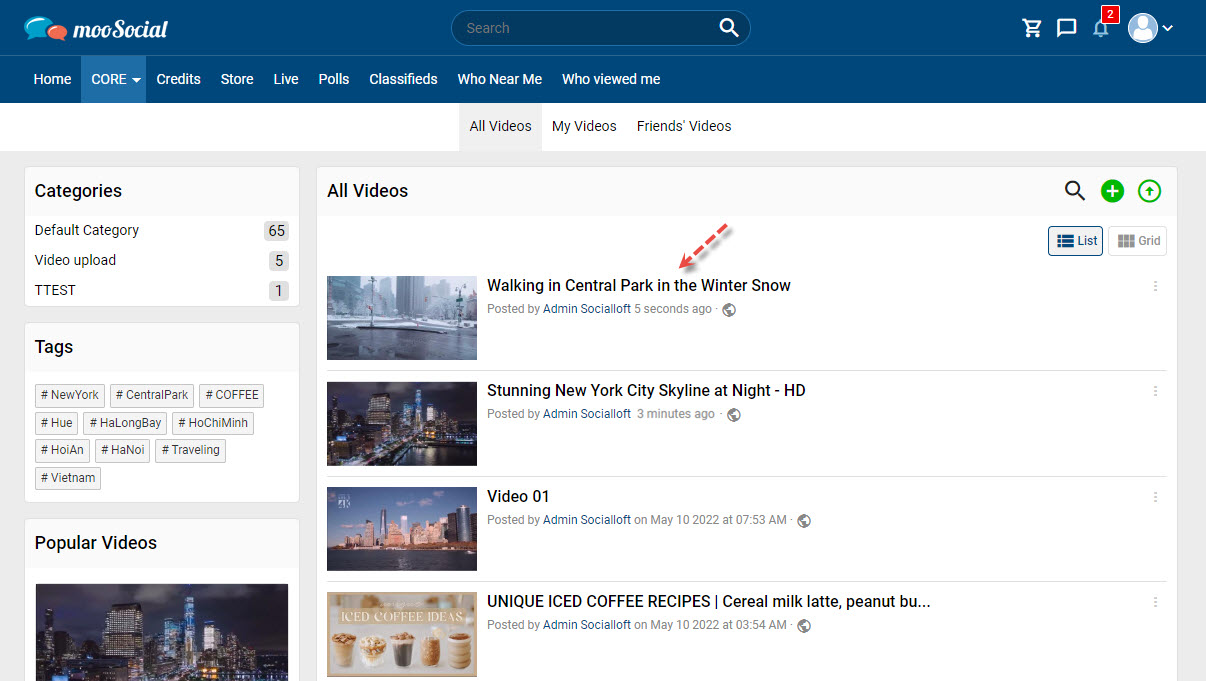 That's it, you have uploaded your video.
3/ Go to Videos tab in your profile page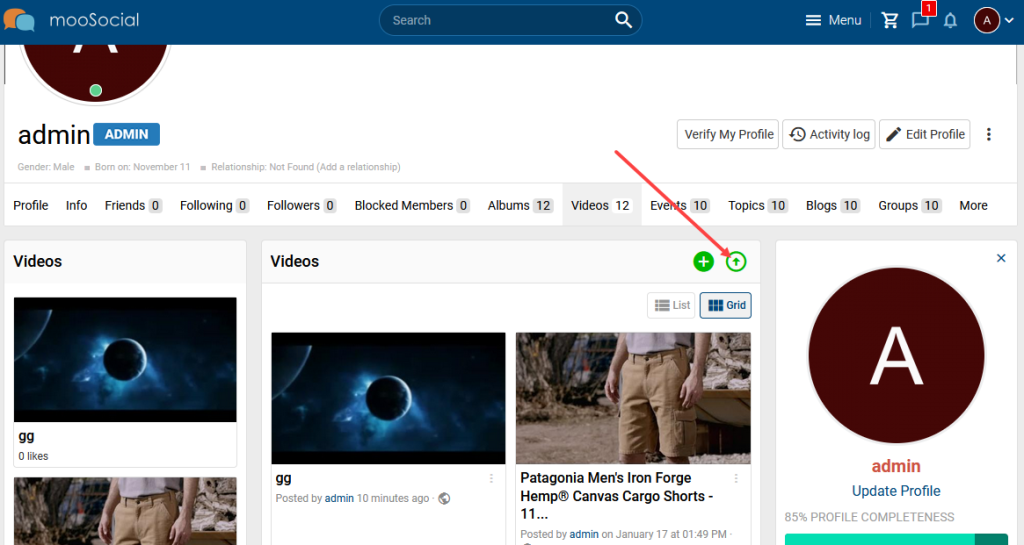 Have the same steps with uploading video at Videos plugin.