This plugin allows members of your mooSocial site can download a copy of their data, follow the steps below for more details.
Blogs
Events
Groups
Topics
Videos
Albums
Friends
Messages
Step 1. Open Edit Profile Information page.
Step 2. At User Menu, click the Download Your Data.
Step 3. Select the information you want to download.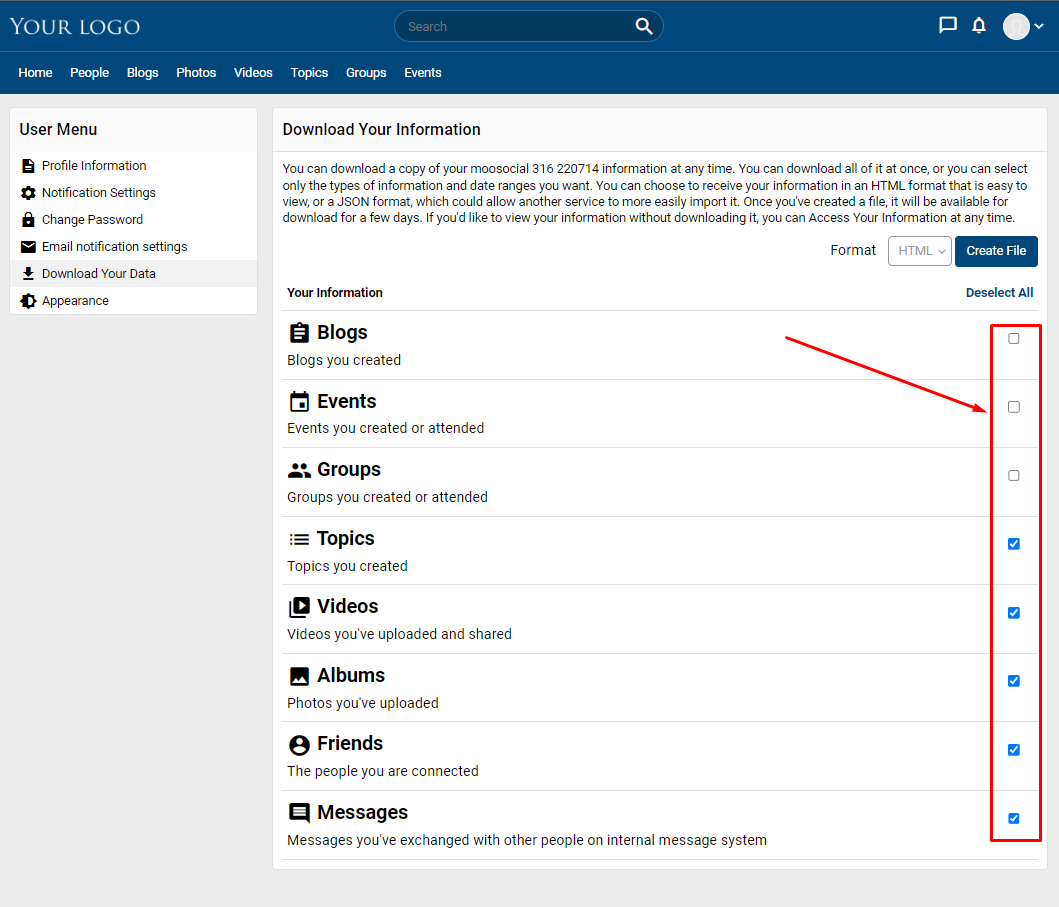 Step 4. Select the Format (HTML or JSON) to download >> and then, click the Create File button.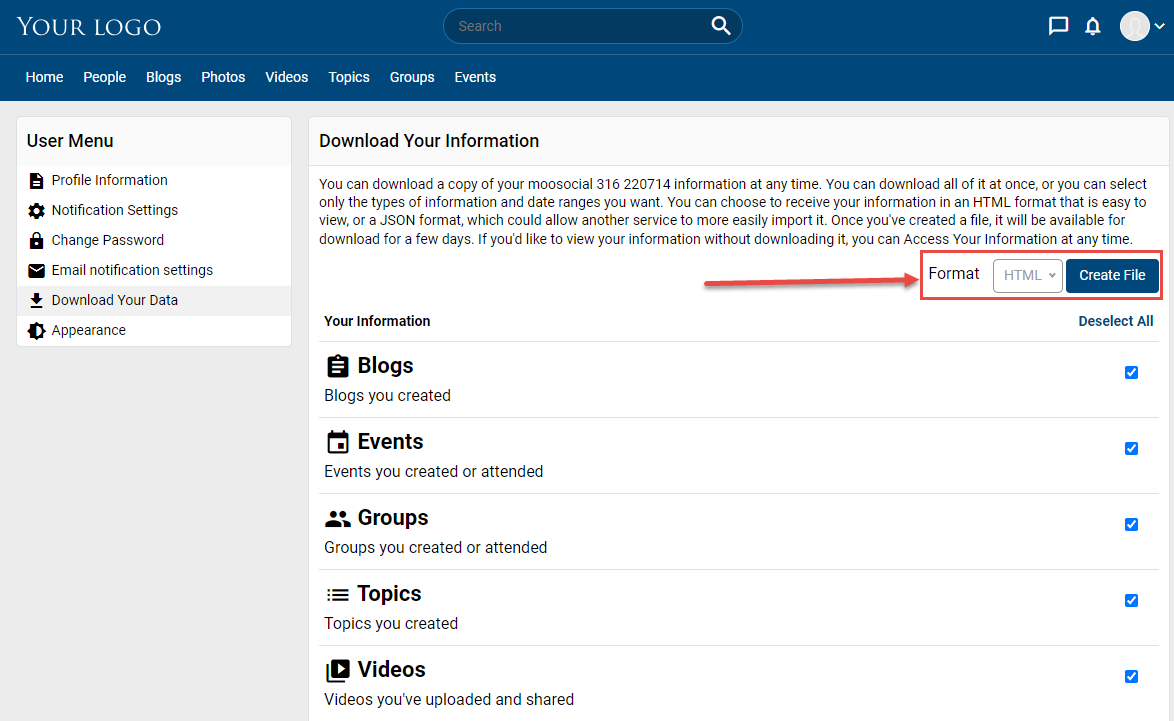 Your download will change status to being processed.

Step 5. Please wait until the process is finished, click the Download button to download your data.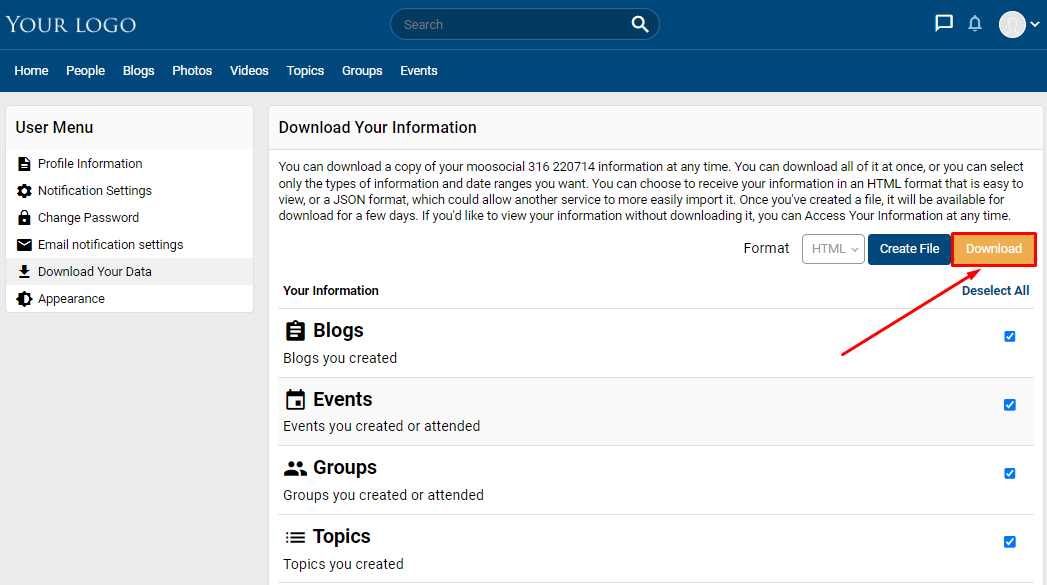 The downloaded file:
With HTML format, your data will be shown like this: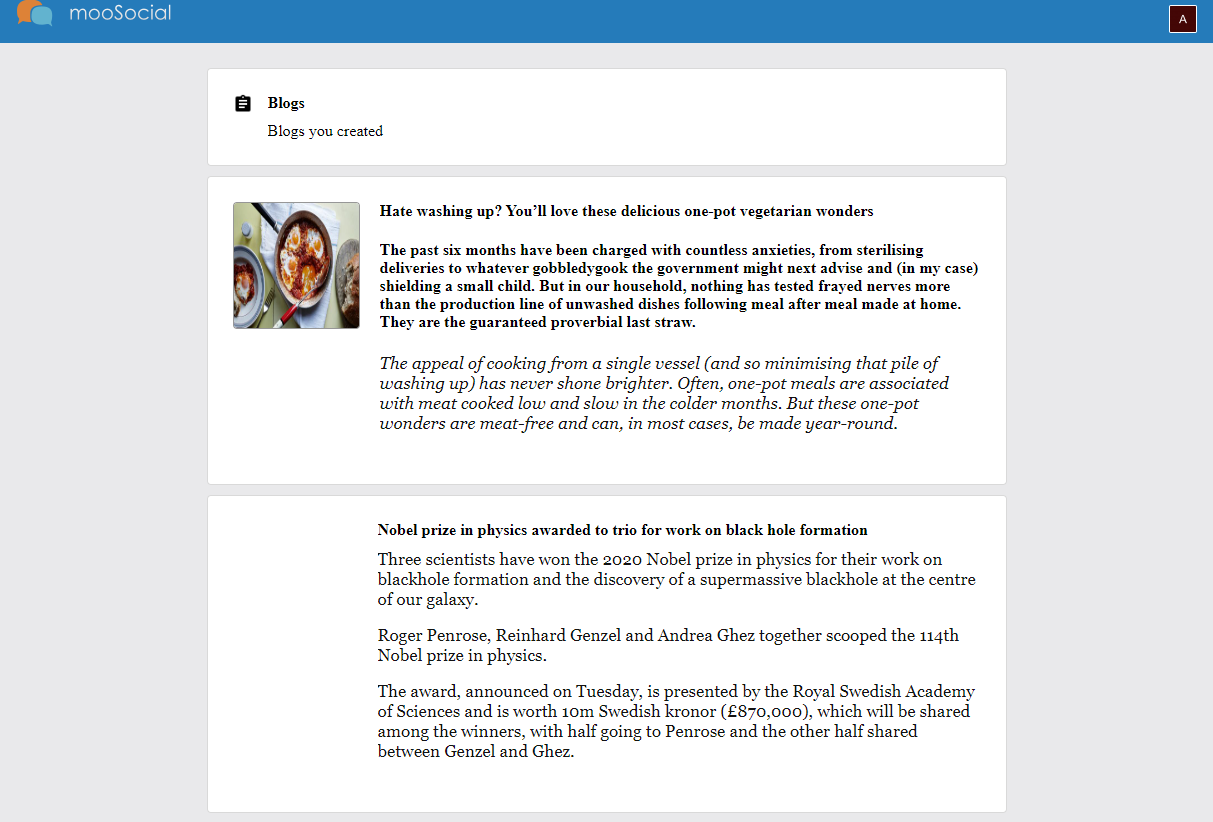 With JSON format, your data will be shown like this: