You can use  Friend Inviter plugin to find and connect with more friends, follow this article for more detail
Some ways you can access to Friend Inviter page:
1. At People page, click the Invite Friends button.
2. Click the Friend Inviter menu on the main menu.

3. Click the Invite Friends menu below the user profile menu.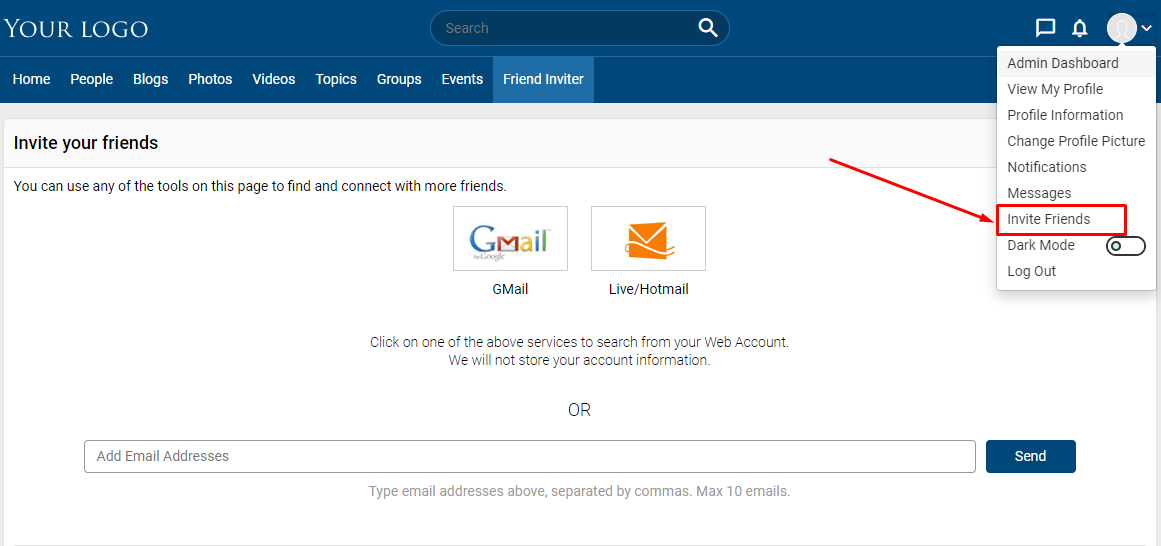 Friend Inviter page: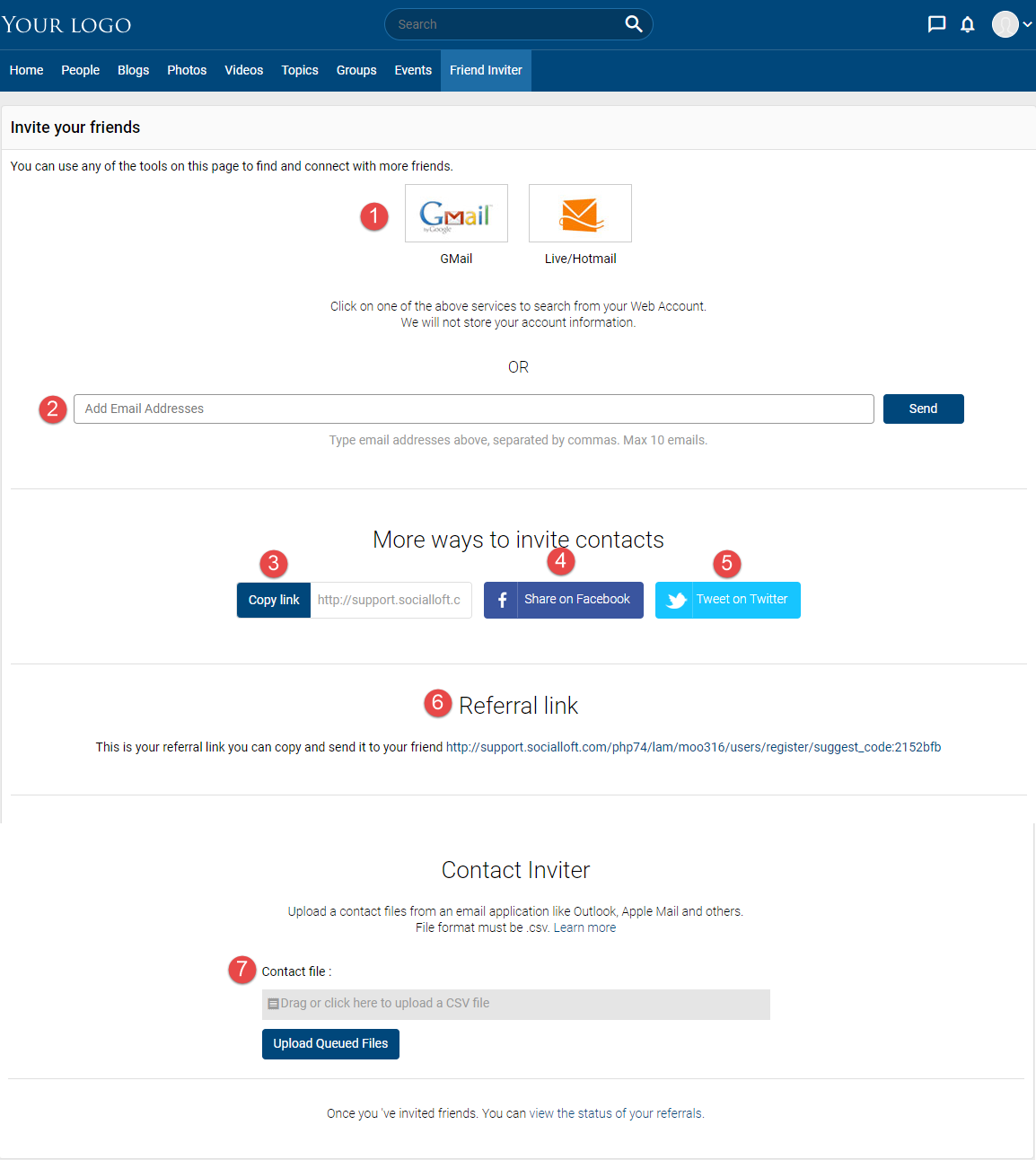 Send the invitations through Gmail and Hot mail: connect to Gmail or Hotmail to send invitations.
Send email: enter the email addresses to send invitations. Limit 10 email addresses per request and separated by commas.
Copy link: can copy link and send to your friends. They can register/ visit site via this link.
Share on Facebook: share an invite post to Facebook feed.
Tweet on Twitter: share an invite tweet to Twitter feed.
Referral link: copy and send to your friend. They can register/ visit site via this link.
Contact Inviter: Upload the contact files from an email application. Learn more for more detail.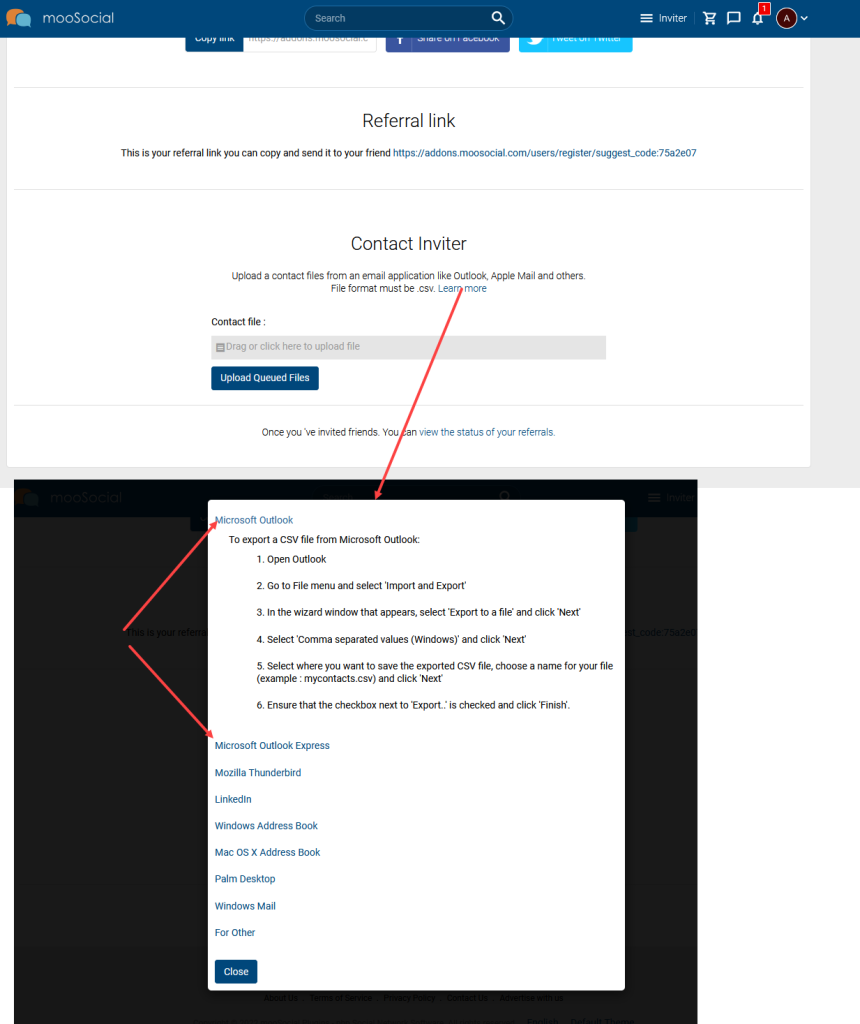 Note: Site members can manage the invited emails by viewing the status of your referrals page.