FAQs usually contain the large amount of questions/ answers on various topics. Site members can find answers for their questions here.
Visit FQA page and view FAQs list.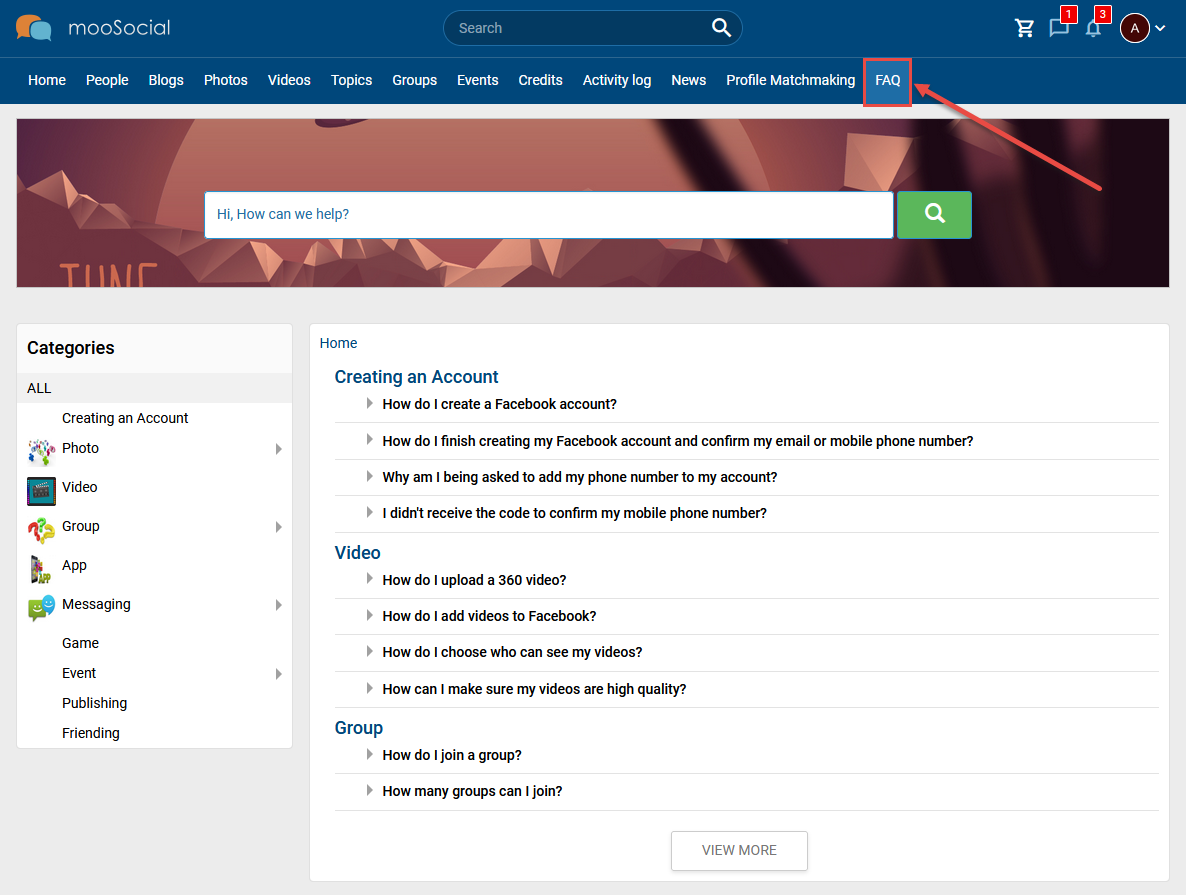 Can filter them by categories (2), or search by keywords (1)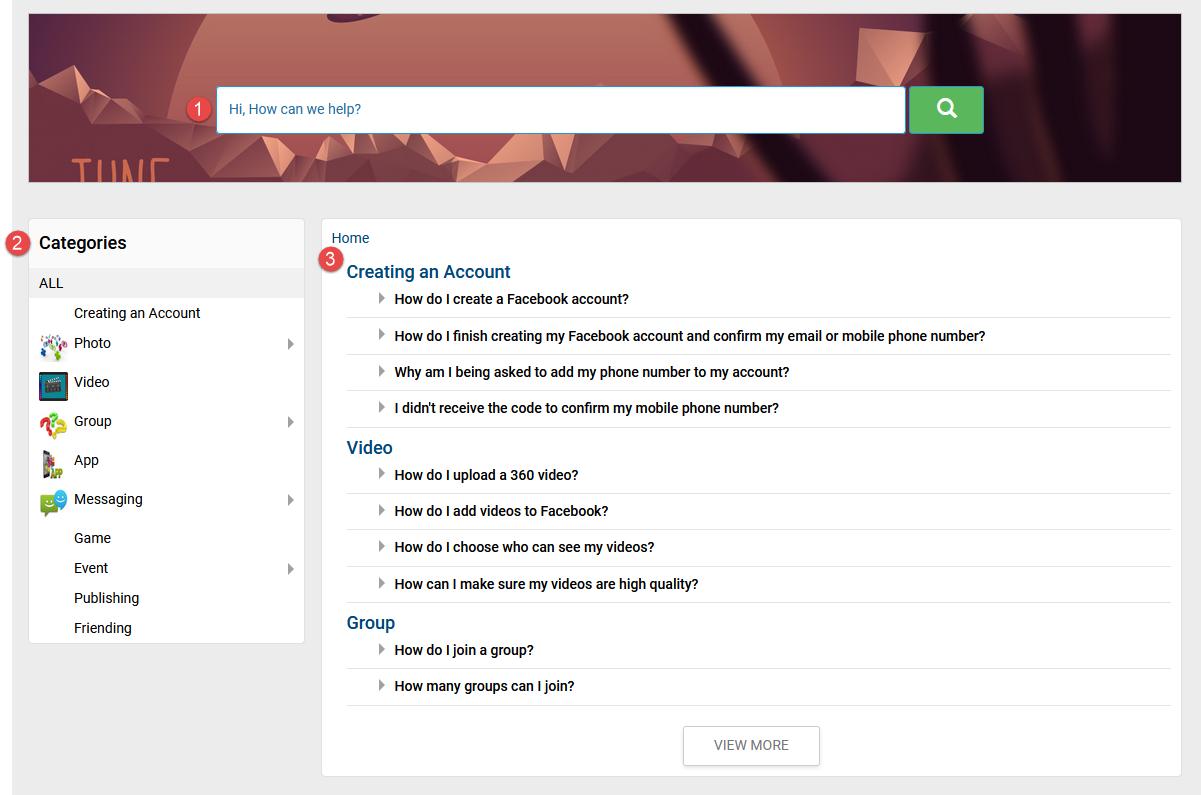 (3) List faqs under the category
Click the faq title to view item detail page
Can tick on Yes button if faq is helpful.