You can use the Question & Answer plugin to create a complete Question and Answer system for your site, similar to Quora or Stackoverflow. This article will walk you through the process of creating a question.
Click on Create a new question button on the Question Browse page.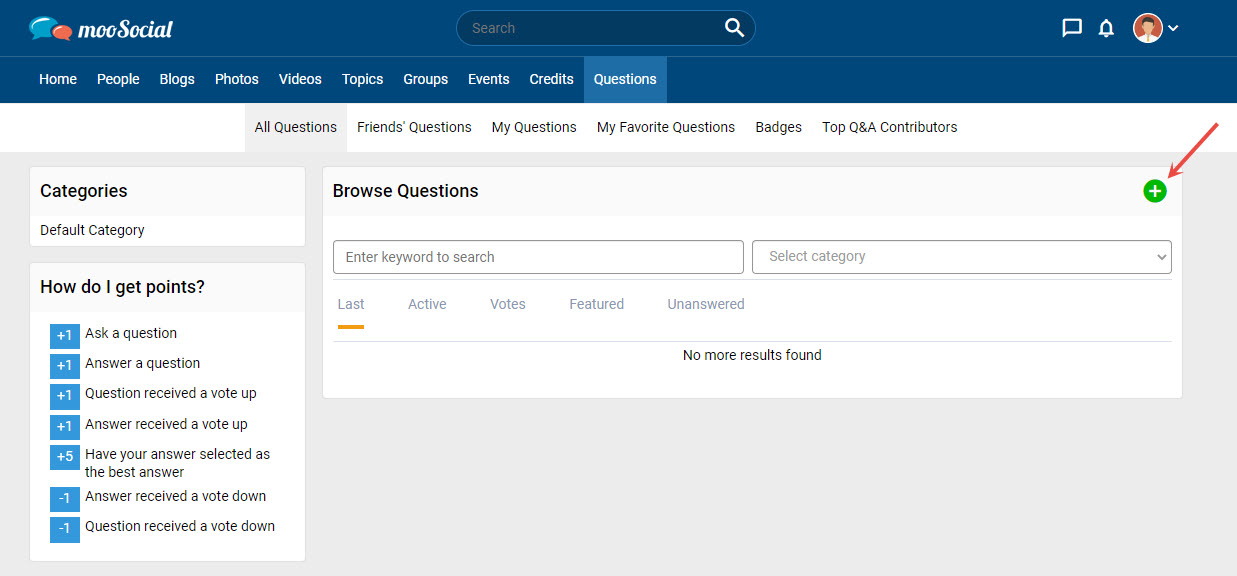 Go to Create Question page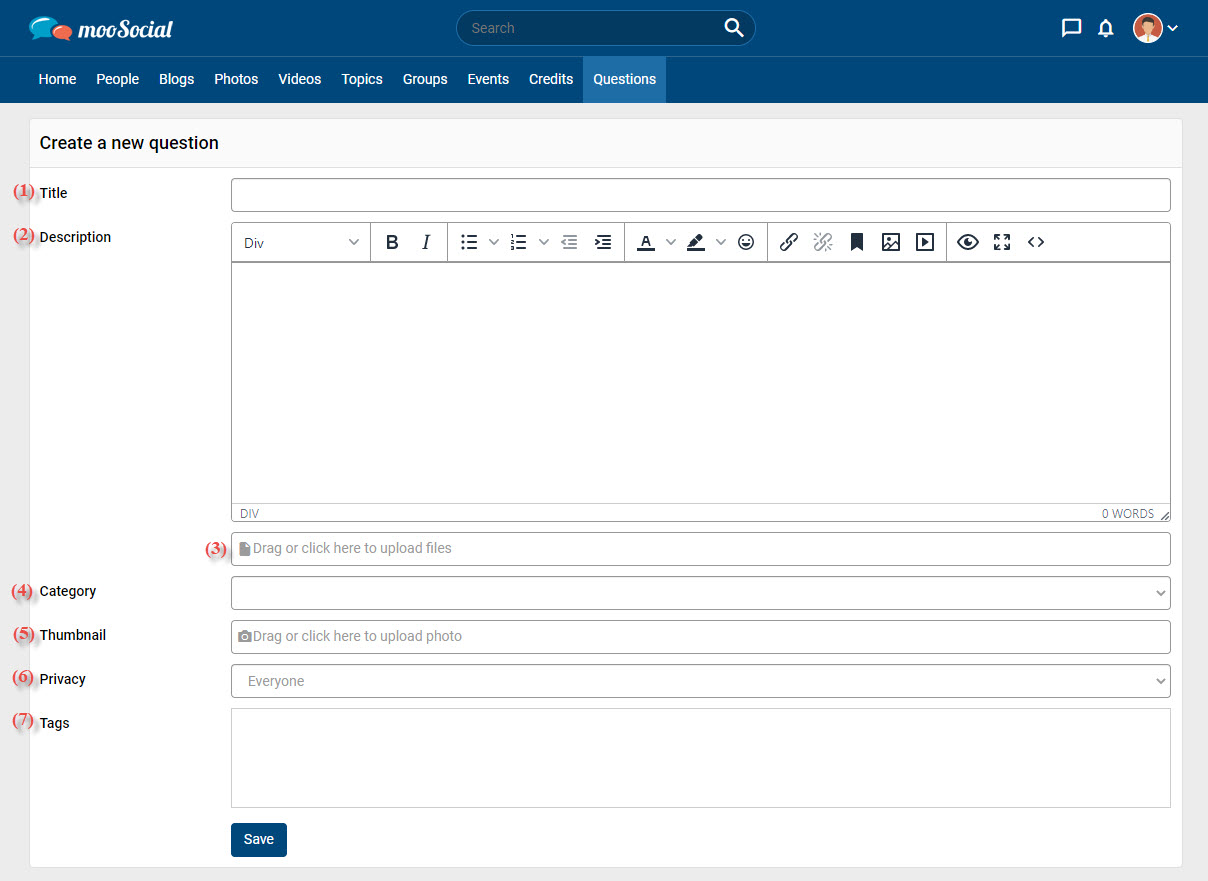 Input data to these fields:
           [1] Enter title.
           [2] Enter the description.
           [3] Click here to upload attachment files (photos, documents,..)
           [4] Select category. 
           [5] Upload the thumbnail.
           [6] Choose the privacy for the post.
           [7] Enter hashtags.
=> Click the Save button. The question has been added successfully.