The Question and Answer plugin allows members can collect points when creating questions, posting answers, voting and so on.

Points system on the Badges tab
The Site Admin can modify the Points System's default scores by following the steps below:
1/ (Back-end) Go to Question => Question Settings tab.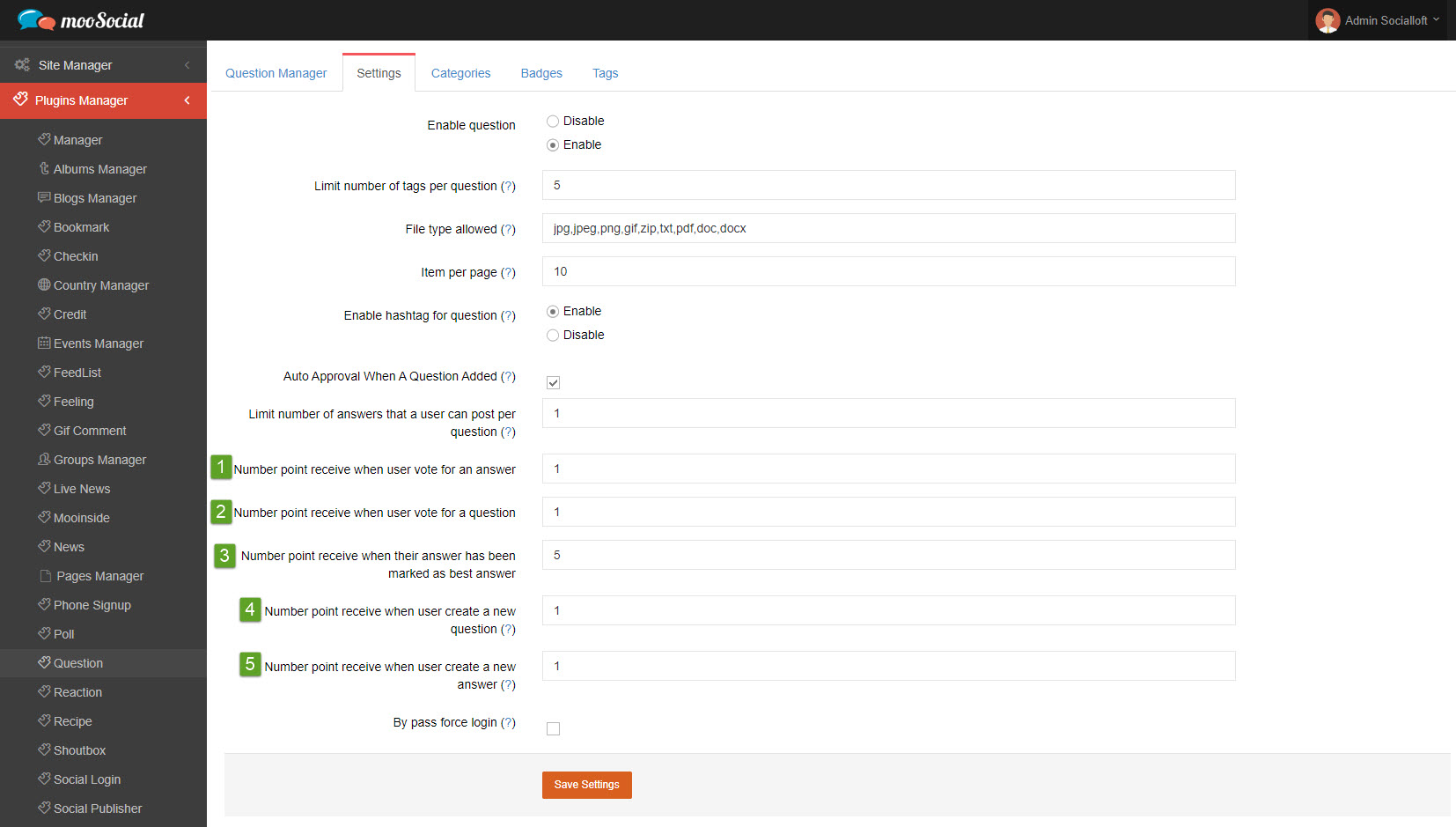 2/ Enter the score you want to change into these fields: [1], [2], [3], [4], [5] 
=> Click the Save Settings button.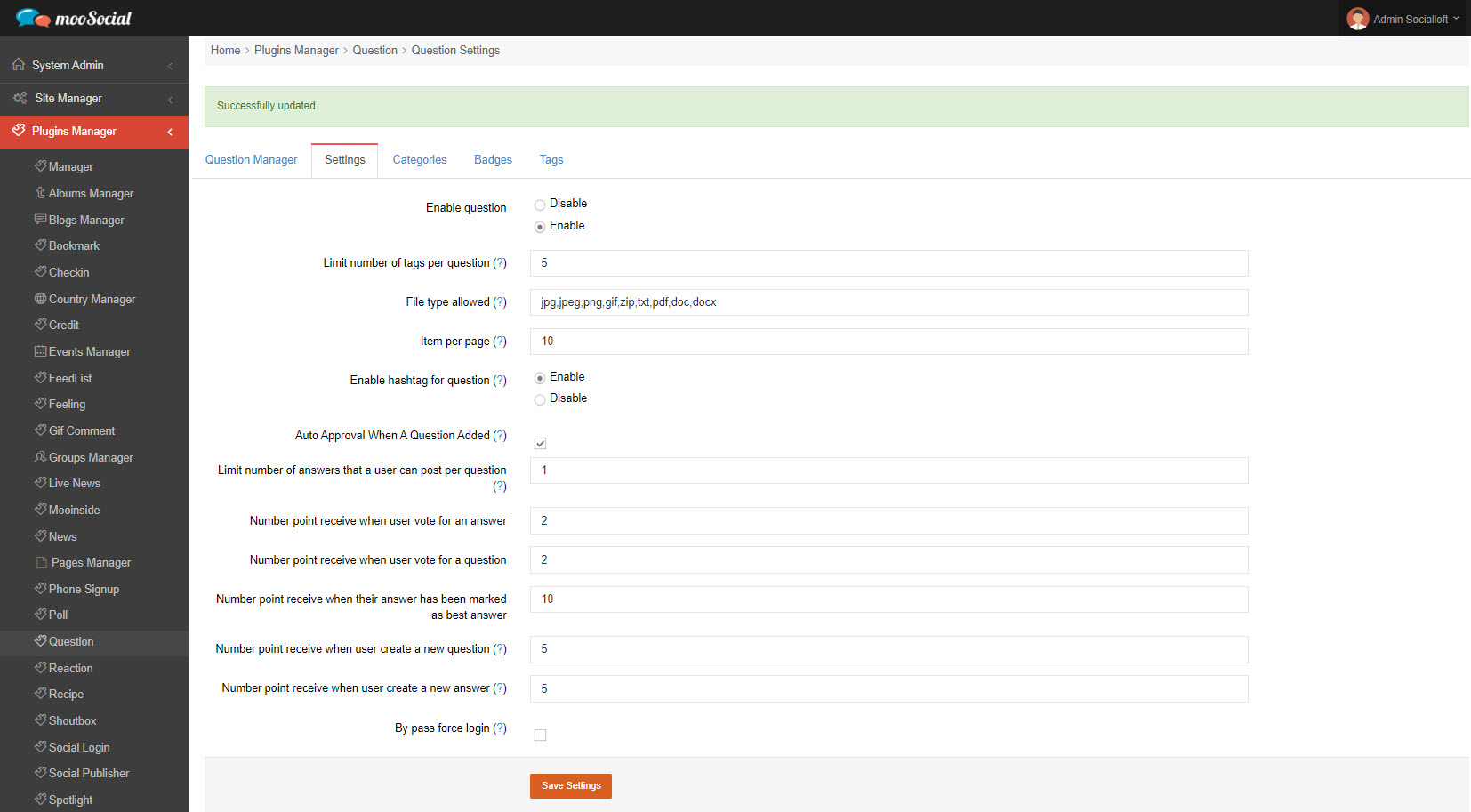 3/ (Front-end) Go to Question => Badges tab
The Points System has successfully changed.