To use Spotlight plugin, you have to drag Spotlight widget to a page. This tutorial will guide to you how to do it.
Step 1. Access to Admin Dashboard >> Site Manager >>  Themes Manager >> Layout Editor
And then selecting a page that you want to display Spotlight. Here, we will guide to you to show widget at Home page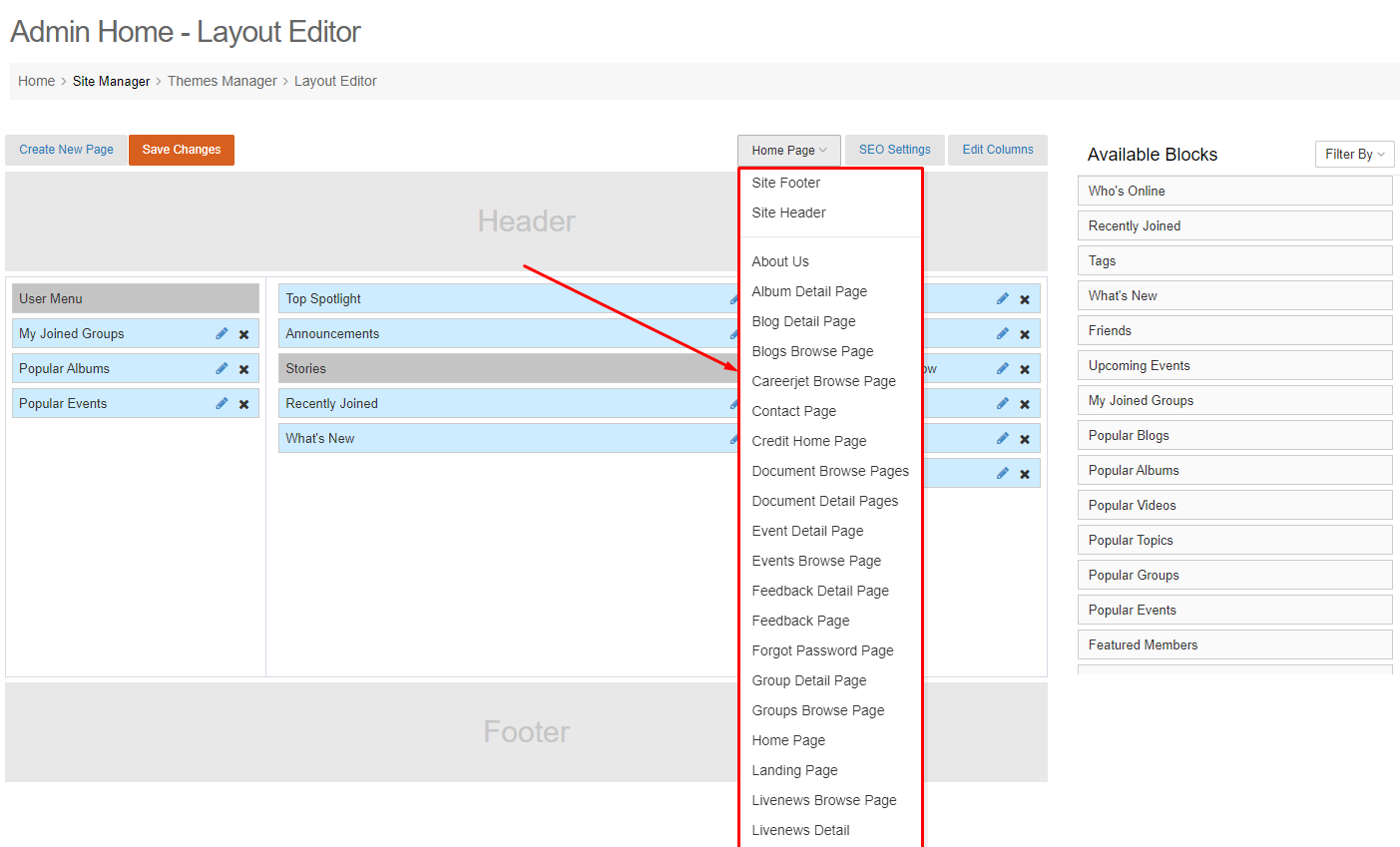 Step 2. Click the Filter By and select Spotlight. >> Then, click the Submit button.
Step 3. Drag and drop the widget to Home page. >> Show the popup.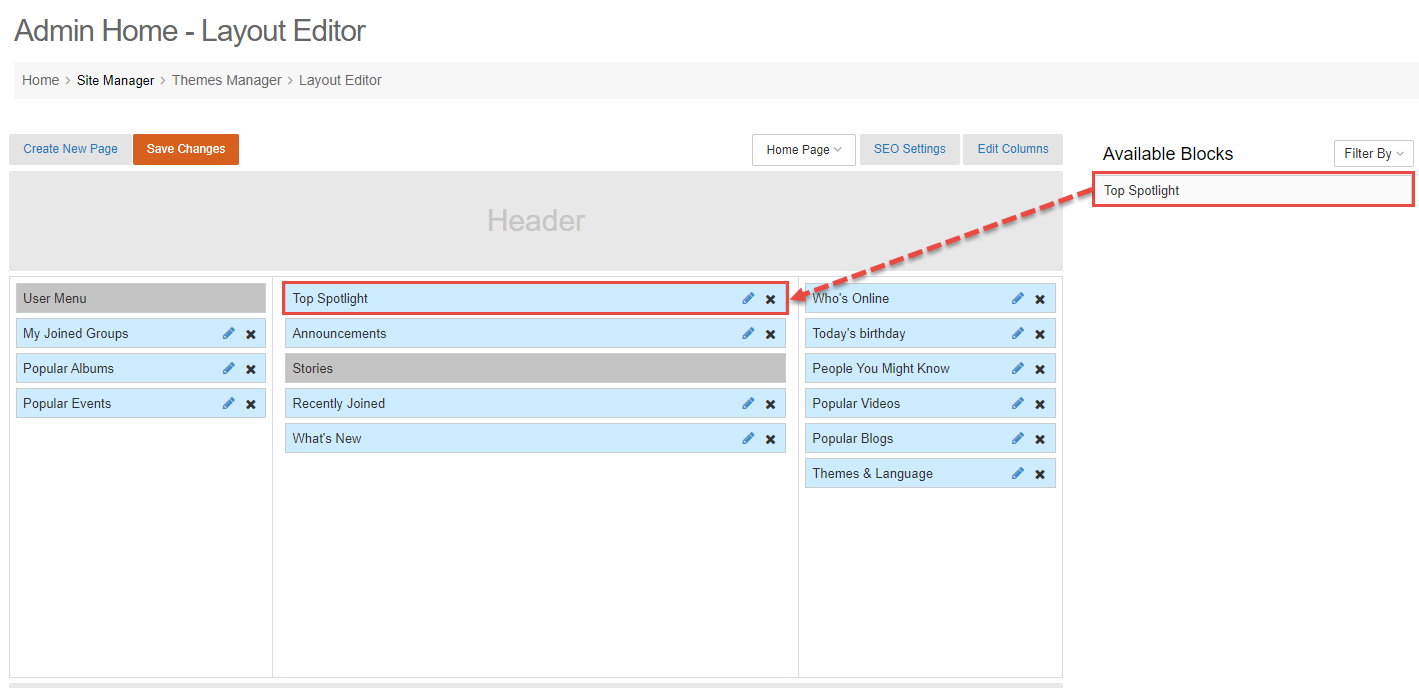 Step 4. Fill info:
Title: enter Spotlight widget title.
Enable title: enable or disable the widget title.
User Group Access: select the user roles which its members can see the widget on Home page.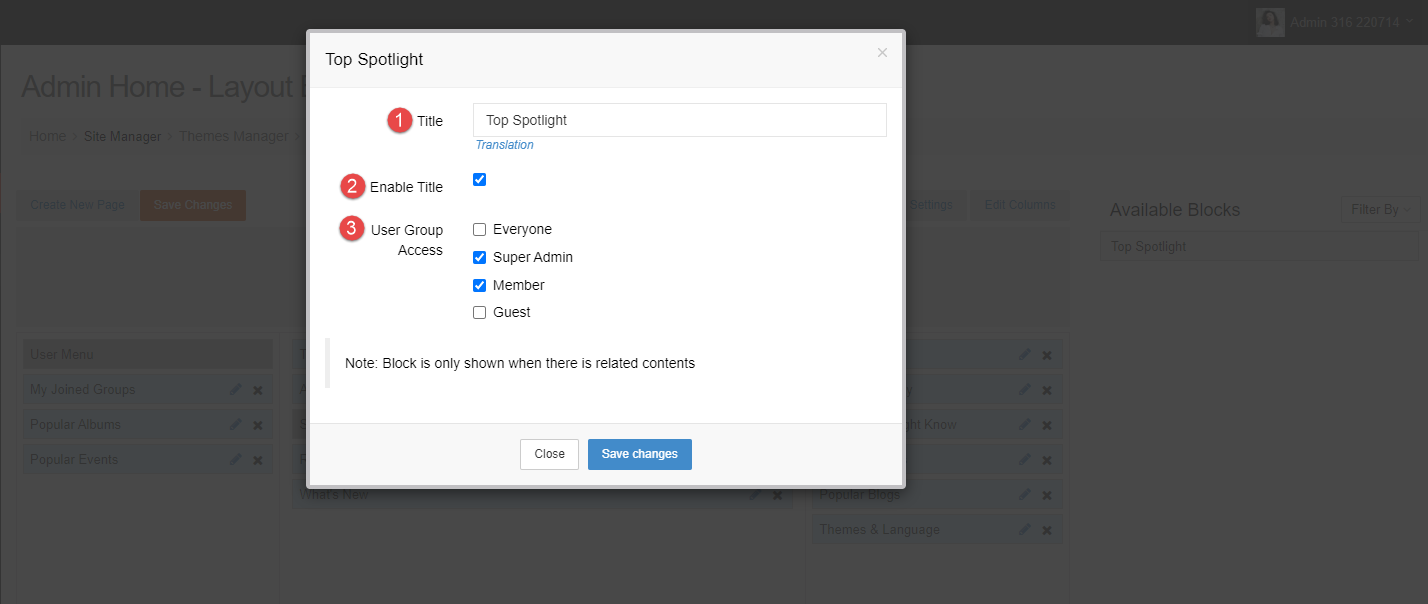 Step 5. Click the Save changes button. >> Spotlight widget will be shown at Home page of your site.